jobby: Storyboard Artist, Yowza Animation (Welcome to the Wayne), Toronto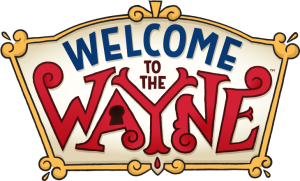 Yowza Animation is looking to hire Storyboard Artists for our work on an exciting production called "Welcome to the Wayne". This is a Nickelodeon show and a wonderful opportunity to join our growing team that encompasses talent from the highest experience levels in the industry to juniors being motivated and mentored in a positive, supportive, fun, fast-paced environment.
Job description:
Storyboard Artists will be tasked with:
– Storyboarding assigned segments and episodes
– Reviewing scripts and storyboard materials in advance of the launch.
– Participating in storyboard launches with the Director and Asst Director.
– Addressing problems with supervisors and brainstorming creative solutions
– Ensuring storyboards align with the creative goals and vision of the series and encompass storytelling objectives
– Responsible for creating shots and sequences that dictate the action, timing, character movement and camera placement
– Pitch thumbnails or roughs to Assistant Director/ Director
– Revise shots and content as directed
- Responsible for ensuring that the vision and style of the show is consistent and adhered to across all episodes in the storyboards
– Meet and maintain deadlines as per the schedule
Job Requirements:

Minimum 3 years of storyboard experience
Proficient in Toon Boom Storyboard Pro 4
Strong Knowledge of staging and composition
Strong drawing and mechanical skills
Detail oriented
Ability to multitask and work will under pressure with tight deadlines
Excellent communication skills both written and verbal
Strong time-management skills
Reliable
Applying:
Please submit your resume, portfolio and references to jobs@wttw.ca.
Please use the following format for the email subject:  Animation-your name (e.g. Animation-John Doe).
No walk-ins or phone calls please.
Thank you in advance for your interest. We hope to hear from you soon!