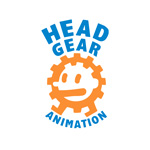 Flash Animators Wanted
Head Gear Animation – Toronto, ON
Head Gear Animation is looking for seasoned animators with experience of Flash/Animate to work on a series of spots from now until the end of the year.

Requirements
Excellent working knowledge of Flash/Animate, After Effects, Adobe Photoshop
Experience of traditional animation in flash
Expertise in creating Flash vector art for characters and environments
Strong organizational, communication, time management and documentation skills
Ability to work well under creative direction within an already established art style
Ability to work within our studio preferred
Rates: To be negotiated based on skill and experience level.
If interested, please submit your reel to:  suzy@headgearanimation.com
No phone calls please.