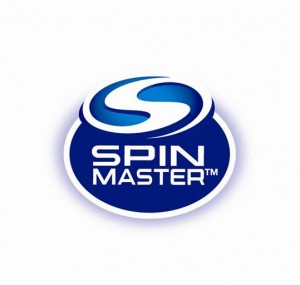 Line Producer  
About Spin Master
Spin Master is a leading global children's entertainment company that creates, designs, manufactures and markets a diversified portfolio of innovative toys, games, products and entertainment properties. Spin Master is best known for award-winning brands including Zoomer™ Dino, Bakugan Battle Brawlers™, Air Hogs®, and 2015 Toys of The Year, Bunchems and Meccanoid G15. Since 2005, Spin Master has received 63 TIA Toy of The Year (TOTY) nominations with 16 wins across a variety of product categories. Spin Master has been recognized with 12 TOTY nominations for Innovative Toy of the Year, more than any of its competitors. Spin Master is among a limited number of companies that not only develop and produce global entertainment properties, characters and content, but also monetize that content through the creation, sale and licensing of products. To date, Spin Master has produced six television series, including 2007 hit series Bakugan Battle Brawlers and its current hit PAW Patrol, which is broadcast in over 160 countries and territories globally. Spin Master employs over 1,000 people globally with offices in Canada, United States, Mexico, France, Italy, United Kingdom, Slovakia, Czech Republic, Germany, Sweden, the Netherlands, China, Hong Kong, Japan, and Australia.
Position Summary
We currently have an exciting opportunity for an Animation Line Producer in the Spin Master Entertainment division, based out of our Toronto head office. Reporting to the Director of Production, Spin Master Entertainment, the Line Producer executes the overall strategy and production plan and oversees the global schedule, and daily production schedule. The Line Producer has a deep understanding of both CG and 2D animation pipelines. This role is also the primary liaison between Spin Master Entertainment and the production team, story editor/show runner, rights holders, toy team, internal departments and broadcaster(s).
Duties and Responsibilities
Create and maintain the production time line.
Create and maintain production budget and cost report tracking.
Meet project deadlines/milestones as assigned.
Responsible for interpreting and incorporating the director, client, broadcaster and toy team comments with regard to scripts, design, storyboards/leicas, voice talent and animation.
Attend voice records, mixes and on line and off line edits.
Understand broadcast delivery guidelines. Work with post manager to ensure on time delivery
Supervise asset management.
Lead by example with best practices of people management.
Key Qualifications
Excellent understanding of CGI animation pipelines
Minimum 4 years experience Line Producing animated series productions is essential
College or University Degree
Strong organizational and time management skills essential
A high level of proficiency in Word, Final Draft, Power Point and Excel
Knowledge of the WGC, WGA and ACTRA IPA – specifically Animation
Knowledge of Canadian funding regulations, entities and tax credits
Excellent written and verbal communication skills
A calm approach to all situations and ability to problem solve quickly.
Ability to work under pressure in a fast paced environment
If you are interested in this position, please apply at www.spinmaster.com/careers