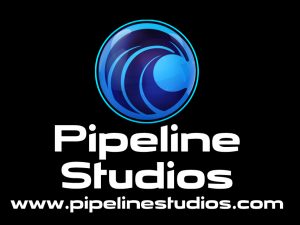 CG TECHNICAL DIRECTOR
Pipeline is looking for a skilled and passionate CG Technical Director to join its growing team.
Pipeline is an industry leader and creates some of the most innovative projects currently on the market, delivering over 2000 minutes of high quality content per year; credited to our solid reputation in the global industry. Pipeline's world class creative and technical talent join us from studios such as Pixar, ILM, WB, and Disney to name a few.
Pipeline has produced some of the most exciting CG, 2D and custom hybrid digital productions coming out of Canada in the last several years. Along with developing our own IP for global distribution, our current clients include: NBC/Universal, Disney XD, Discovery Nickelodeon and Nelvana.
The iconic Pipeline is considered a specialty wave meant only for the most skilled. It's epic and totally perfect. Only world-class surfers find it and ride it. Come surf with the best, at Pipeline Studios.
Responsibilities:
Provide high-level technical solutions to artists and other TD's regarding the 3D software and hybrid tools, and several Compositing packages.
Help engineer setups and/or tools to enable efficient throughput of frequently generated elements, which work both internally and externally to the studio.
Assist as required in modeling, rigging, texturing, lighting, assembly, rendering and compositing of all 3D elements.
Experience in communication with other departments/partner studios to facilitate the delivery of assets during production a must.
Positive, pro-active attitude a must.
Ability to work independently or within a team.
Excellent troubleshooting skills.
Ability to task shift between multiple priorities and adapt to various production requests.
Provide general technical support to Artists and Technical Directors.
Run various scripts for checking and publishing of assets.
Learn current pipeline and work within the parameters of existing technology.
Qualifications:
Experience with Combustion, Fusion, and Toxik a must.
Expert technical knowledge of Maya and MEL Scripting and Harmony SQL language required.
Knowledge of Flash and asset creation within Flash required.
Strong knowledge of 3D geometry formats, texture mapping options, and character setup.
Strong problem solving skills.
Strong interest in Animation Industry and emerging tools/related products
Knowledge of multiple languages a plus.
years of CG experience in a CG environment in either a TD or production role
Proficient in Maya, Mental Ray and other rendering software is an asset
Experience node based compositing such as Nuke
Good understanding of the 3D production pipeline
Ability to organize, prioritize and follow through in a fast-paced environment.
Maintain a positive, upbeat and professional attitude, with the ability to work within tight deadlines.
Knowledge of python and MEL is an asset.
How to Apply
Please email your resume, portfolio/demo reel link and brief cover letter explaining why you feel you would be a great fit: create@pipelinestudios.com
Please include position applied for in subject line of e-mail. We look forward to hearing from you!