jobby: Harmony Animator, Yeti Farm Creative, Kelowna BC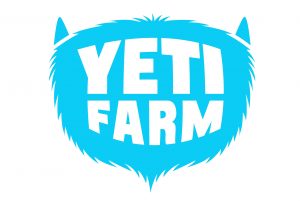 HARMONY ANIMATOR – Yeti Farm Creative
Kelowna, British Columbia CA
From script to screen, our team delivers world class creative services. We help other studios with creative development, pre-production (design, storyboards, writing) and every other part of the animation pipeline in all three primary platforms (Flash, Harmony, Maya). Make your mark at Canada's fastest growing animation studio – a studio that values your creative ideas.
Yeti Farm is looking to recruit an ambitious, creative, Toon Boom Harmony Animator.
You are:
A skilled animator. We're looking for animators that have 2+ years of experience, with a well versed knowledge of ToonBoom Harmony. Must provide an online demo reel demonstrating your expertise in Harmony.
Collaborative. Must possess the ability to take direction and feedback from Director(s).
Communicative. Demonstrate effective communication skills in a fast-paced, changing environment.
Canadian, Eh? Must be a Canadian citizen or permanent resident, with the ability to relocate and work in-house in Kelowna, BC.
The Job:
Report to the Supervising Animator, ensuring work is completed and delivered on schedule.
Create high quality animations for a variety of high profile web series'.
Demonstrate a strong sense of performance, posing, timing and weight; including lip sync and shot-to-shot continuity.
This full-time, in-house position will begin in November 2016. Rate negotiable upon experience anywhere between $900 to $1,200/week, vacation paid out at 4% and extended medical benefits by Pacific Blue Cross upon completion of probationary period. Relocation assistance may be available.
Please provide your demo reel link and resume to jobs@yetifarmcreative.com