jobby: HARMONY FX ARTIST, Yeti Farm Creative, Kelowna BC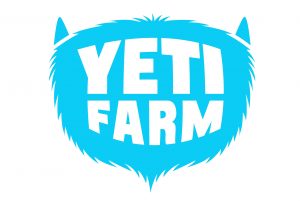 HARMONY FX ARTIST
Yeti Farm Creative
Kelowna, British Columbia CA
From script to screen, our team delivers world class creative services. We help other studios with creative development, pre-production (design, storyboards, writing) and every other part of the animation pipeline in all three primary platforms (Flash, Harmony, Maya). Make your mark at Canada's fastest growing animation studio – a studio that values your creative ideas.
Yeti Farm is looking to recruit an ambitious, creative, Toon Boom Harmony FX Artist.
You are:
●  A skilled artist . We're looking for artists that have 2+ years experience creating 2D Special Effects (FX) in Toon Boom Harmony. Must provide an online demo reel demonstrating your expertise in Harmony.
●  Collaborative . Must possess the ability to take direction and feedback from Director(s).
●  Communicative . Demonstrate effective communication skills in a fast-paced, changing environment.
●  Canadian, Eh? Must be a Canadian citizen or permanent resident, with the ability to relocate and work in-house in Kelowna, BC.
The Job:
●  Hand draw FX on a sequence of shots for an upcoming animated Television series. The FX Artist will create and animate new effects, and also use provided existing effects while maintaining high quality work.
●  Successful applications will demonstrate a strong sense of drawing fundamentals and artistic ability.
●  Reporting to the Supervising Animator, ensuring work is completed and delivered on schedule.
This full-time, in-house position begins November 14th, 2016. This is a 73 week production contract. Rate negotiable upon experience anywhere between $900.00 – $1100.00/week with bonus structure in addition to base wage, vacation paid out at 5% and extended medical benefits by Pacific Blue Cross upon completion of probationary period.
Please provide your demo reel link and resume to jobs@yetifarmcreative.com