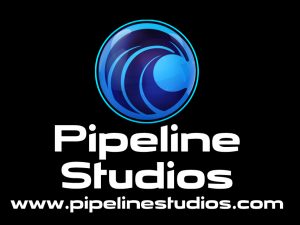 Pipeline Studios www.pipelinestudios.com
 IT ADMINISTRATOR/PRODUCTION ENGINEER
Pipeline is looking for skilled and passionate IT Admin/Production Engineer to join its growing team.
Pipeline is an industry leader and creates some of the most innovative projects currently on the market, delivering over 2000 minutes of high quality content per year; credited to our solid reputation in the global industry. Pipeline's world class creative and technical talent join us from studios such as Pixar, ILM, WB, and Disney to name a few.
Pipeline has produced some of the most exciting CG, 2D and custom hybrid digital productions coming out of Canada in the last several years. Along with developing our own IP for global distribution, our current clients include: NBC/Universal, Disney XD, Discovery Nickelodeon and Nelvana.
The iconic Pipeline is considered a specialty wave meant only for the most skilled. It's epic and totally perfect. Only world-class surfers find it and ride it. Come surf with the best, at Pipeline Studios.
Responsibilities
Install, maintain and keep in optimal working condition, network and production equipment. Installation and support of Pipeline approved software applications.
Top-level service approach to running the help desk, follow-up and tickets.
Ensure that the studios systems, servers, network and client computers are operating at peak performance and secured.
Recommend new ways to implement and deploy technology, secure systems and enhance productivity.
Ability to work in a 24/7 environment (available for on-call, as required).
Maintain knowledge database and responsible for documenting all of the studios technical aspects. Mapping systems layouts and configurations and ensuring that documents are always up to date and accurate.
Pro-active approach to disaster prevention, best practices and recovery strategies.
Responsible for online and offline backups. Build and maintain backup solutions to ensure fail proof production.
Manage multi studio international server architecture keeping systems running. Maintain optimal connections between production sites;
Run off-site render farm, including writing proprietary apps to manage 200+ dedicated nodes and offsite users' workstations. Support and manage our cloud rendering services.
Learn and maintain production tools and in house asset/db management tool.
Databases, database management,
Keeping up with system/parts prices – spec, build, and deploy cost efficient workstations
Ongoing review of security measures and strategy – keeping infrastructure and studio data safe and private.
Inventory Management. Work with producers to forecast licensing/hardware needs.
Learn scripting/programming for production efficiencies and advancement.
Qualifications
3 Years of experience in system and network administration.
Minimum 3 years of experience in the production of high-end 3D/2D projects for Television and Feature.
Excellent teamwork and communication skills, within the production team and with Producers, Director and clients
Experience developing with programming languages such as Python, C++, HTML5 and Java.
Solid experience in Programming Methodology including best practices, experience programming in Python is a definite asset.
Must be a team player who can work in a fast paced environment.
Self-motivated problem solver
Ability to juggle multiple priorities and adapt to ever-changing production requests
Innovation driving existing workflows while keeping an eye on emerging technologies
Experience in CG/2D production an asset
Maintain a positive, upbeat and professional attitude, with the ability to work within tight deadlines.
Expertise is very important but a top-level, quality service approach a MUST.
How to Apply
Please email your resume, portfolio/demo reel link and brief cover letter explaining why you feel you would be a great fit: create@pipelinestudios.com
Please include position applied for in subject line of e-mail. We look forward to hearing from you