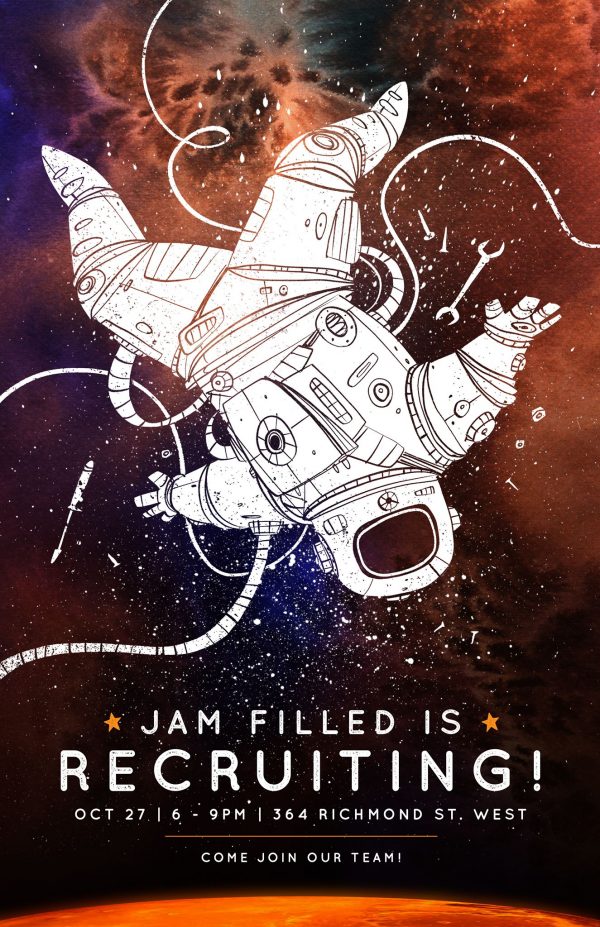 Today, from 6 to 9 pm, 364 Richmond Street West, Toronto
We're thrilled to have opened the doors to our new Toronto studio and we'd love to have you come check out the space and jam with our staff about current and upcoming job openings! We have a number of positions that we're looking to fill immediately, primarily in Animation and Assets. In addition to that, there are positions available well into 2017 in both, Ottawa and Toronto studios.
Feel free to bring CV's and Demo material to the event, or send it ahead of time to careers@jamfilled.com so you can jump the line.
Check out our website for a complete list of job openings.
http://www.jamfilled.com/ottawa/careers/
See you there!