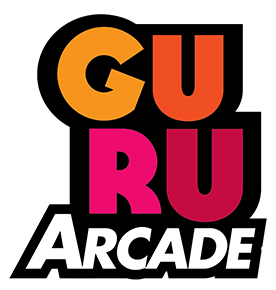 Producer – Arcade
Guru Studio's dedicated team is passionate about bringing inspired character-driven stories to screens around the world.
Our award winning, and internationally renowned Toronto animated entertainment company, is looking for a Producer who is responsible for implementing and managing Guru's interactive / web-based content. This role reports directly to the President and EVP, Strategy & Content.
Responsibilities:
Produce games and related interactive content based on service or original properties
Work with Upper Management to define the strategic vision and expectations for Interactive;
Manage all day to day operations relating to interactive/web-based production
Schedule all interactive production, including internal meetings, and assist with finance and budget planning and deadlines
Manage the growth of the interactive department, including identifying talent, recruiting, and hiring all needed staff
Manage team members' workloads, delegating tasks and evaluating performance as necessary
Set up milestones for the growth and development of interactive within Guru
Build production schedules and budgets for each production, ensuring that both are followed throughout the game production cycle
Liaise with all heads of production and business operations to ensure the interactive department's efforts are coordinated to meet studio and executive needs
Create and maintain Interactive procedures and policies documentation (in co-operation with upper management)
Qualifications:
Produced game and/or interactive content for web/IOS/Android
2 to 3 years experience as an Interactive Producer
Positive track record as a supervisor managing at least 3-4 direct reports
Proven ability to budget and schedule the production of interactive properties
Ability to supervise the production of games and interactive elements for web and mobile
Ability to manage and develop talent and resources in a busy studio
Strong communication skills
To Apply:
Please email resumes, reels and blogs to hireme@gurustudio.com with Producer in the subject line.
Guru Studio would like to thank all applicants for your interest, however only those who qualify for an interview will be contacted.
Accommodations are available on request for candidates taking part in all aspects of the selection process. Guru Studio is an equal opportunity employer.