jobby: Compositing Supervisor, Legend 3D, Toronto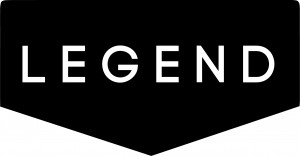 Compositing Supervisor
The Compositing Supervisor manages the creative and technical talent within the compositing department on his/her assigned projects. Working with the Stereo VFX Supervisor, Producer, Production Supervisor, and Department Manager assigns sequences/shots to Lead Composting Artists and coordinators, R&D's techniques and workflows, verifies that proper assets are requested and utilized, reviews all shots, and works to make sure that all shots are completed on schedule and within the budget. The Compositing Supervisor partners with the Production Supervisor to manage the projects budget within the Compositing Department. The Compositing Supervisor guides the training process and mentoring of all creative talent within the department.
The Compositing Supervisor reports to the Stereographic Visual Effects Supervisor for all production related tasks and to the Compositing Manager for department administration responsibilities.
Responsibilities include, but are not limited to:
Consistent output of high quality shots within set bid time and with limited client kickbacks.
Adheres to the creative and technical direction of the Lead Stereo Compositors and Supervisors.
Uses industry standards and Legend3D proprietary tools to finalize shots within our conversion pipeline.
Works and collaborates with the Lead Stereo Compositor, Production Coordinator, and Compositing

Supervisor to assure efficient shot production.

Stays current on all advances concerning our industry, software, and proprietary workflows associated with the Legend production pipeline and general compositing knowledge.
Self-Prioritize large queue of work.
Accountable for following internal protocol and procedures holds team accountable.
Participates in or completes additional tasks/special projects as required.

Qualifications:

5+ years working as a Compositor, with 2+ years in a supervisory/management role.
Post-secondary education in Compositing, VFX, or related field preferred.
Expert in all standard industry software packages; expert with Nuke is an asset.
Full understanding of compositing and stereo compositing principles and advanced applications.
A strong communicator with a great attitude to take on any challenge thrown their way.

Internal Application Requirements:

At least 1 year at legend as a compositor.
At least 2 years previous leadership or management experience or 1 year as a lead at legend.
A consistent history of following company guidelines and is an exemplary employee.
Full understanding of legends stereo conversion pipeline. (this includes an understanding of creative and production processes)

Working Conditions:

Must be able to remain seated in a stationary position for the majority of a shift (up to 90%).
Must be able to use hands/fingers to operate a computer and other office machinery
Will be working in a low-lit environment and may be subject to eye strain.

*Legend 3D is an equal opportunity employer.
To apply: http://legend3d.com/careers/