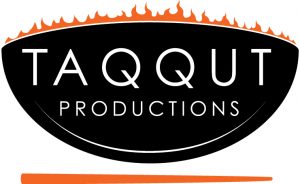 Job Opportunity: Harmony Animator
Employer: Taqqut Productions
Contact Information: Brittany Choquer, brittany@taqqut.com
We are looking for a Harmony Animator to join our small team where we will work to design, storyboard, and animate short segments for an entertaining and educational preschool variety series. The ideal candidate will demonstrate a range of skills, contributing to all aspects of animation production, and work creatively and collaboratively with other animators in a fast-paced environment.
Required skills:
Must have experience working with ToonBoom Harmony
Skill set in all areas of animation production (design, layout, character rigging, background painting, effects animation) is an asset
Experience working with Photoshop and After Effects is an asset
Demonstrated ability to work effectively in a fast-paced, high-volume, team-based setting
Ability to pick up new technical skills and concepts quickly
Willingness to jump in to new roles
Strong work ethic and communication skills
When applying for this job, please provide your Portfolio or Demo Reel.
Taqqut Productions Inc. is an Inuit-owned film production company located in Iqaluit, Nunavut. Our films have screened at festivals in eighteen countries and have won over twenty international awards. With its film and television projects, Taqqut has established itself as an innovative leader in Northern youth and children's productions, and aims to preserve the rich storytelling culture of Inuit and the North.