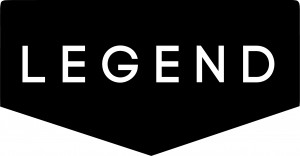 Render Technician
The Render Technician administers render job queues, checking and validating outputs of completed jobs and reporting any issues or failed jobs to the original submitter. This role troubleshoots issues regarding inconsistent or failed render nodes, reports critical issues as necessary and ensures the continuous running of the render farm.
The Render Wrangler is a member of Tech Services and reports to the IO-Supervisor and the VP, Technology. Responsibilities include, but are not limited to the following:
Render Technician's Tasks and Responsibilities:
Administer render job queues based on Production priorities
Communicates outstanding issues, as well as overall render farm performance
Check and validate outputs of completed jobs and troubleshoot any failed jobs
Monitors render nodes and escalates capacity problems to I.O. Supervisor and Technology Supervisor to maximize render farm resources
Assist artists with render job submissions and errors and report problems back to Leads and Production teams.
Education and Experience:
Preferred degree in Computer Graphics or Computer Science Relevant industry experience preferred
Experience in scripting is desirable but not essential
Basic Linux and Windows experience a must
Nuke experience required
Basic understanding of Maya a plus but not required Working knowledge of Qube! or other Render Farm software
Key Competencies:
Strong prioritization and time-management skills
Self-motivated and has the ability to manage workload
Must be willing and available to work shift work, including evenings and weekends to support Production
Excellent problem-solving ability
Ability to work independently and perform under pressure Planning and organizing with an attention to detail
*Legend 3D is an equal opportunity employer.
To apply: http://legend3d.com/careers/