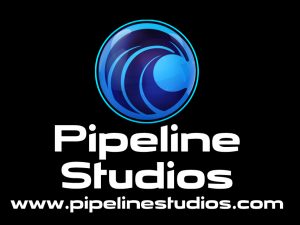 Pipeline Studios, "Surf with the Best"
Production Coordinator
Pipeline is looking for skilled and passionate Production Coordinator to join its growing team.
Pipeline is an industry leader and creates some of the most innovative projects currently on the market, delivering over 2000 minutes of high quality content per year; credited to our solid reputation in the global industry. Pipeline's world class creative and technical talent join us from studios such as Pixar, ILM, WB, and Disney to name a few.
Pipeline has produced some of the most exciting CG, 2D and custom hybrid digital productions coming out of Canada in the last several years. Along with developing our own IP for global distribution, our current clients include: NBC/Universal, Disney XD, Discovery Nickelodeon and Nelvana.
The iconic Pipeline is considered a specialty wave meant only for the most skilled. It's epic and totally perfect. Only world-class surfers find it and ride it. Come surf with the best, at Pipeline Studios.
Responsibilities:
Supports production management of all departments based on micro schedules distributed by PM/Producer.
Takes and distributes notes during internal production meetings
Along with PM, report any schedule or production issues and be up to date on all department status'
Collect and compile script notes from the broadcaster, consultants, Supervising Producer and Director, and deliver to the Story Editors
Liaise with Story Editors, Consultants on script and note deadlines / provide Producer with up to date micro-schedules
Input script revisions and ensure the script is properly formatted, checking spelling, punctuation and grammar (in Final Draft).
Maintain a data base of all drafts of the scripts, producing script status reports and delivery schedules as required.
Produce Fine Cut scripts after production is complete and in time for deliveries.
On an episodic basis track character counts, identify new casting no later than 2nd Draft, and provide line counts for Casting.
Liaise with Dubbing Houses for international translations
Support Art Director in creating asset lists based on 2nd/polish draft scripts that are accurate and encompass all character, prop, BG needs for each ep, adhere to naming conventions
Liaise between Art Director and Producer/PM in sending notes to client and delivering revisions to art dept.
Coordinate the successful delivery of any design/animation promotional/awards/marketing materials
Supports schedules laid out by Producer/PM for storyboard artists – ensure roughs are delivered on time and notes are sent back etc.
Responsible for keeping up to date, clear, and correct credits per episode
Additional production duties as delegated
Reports to the Producer
Qualifications:
2+ years of production experience
Organized note-taking
Clear and concise communication
Positive team-building ethic
Proactive
Able to respect deadlines and work well under pressure
A basic understanding of the technical aspects of an animation pipeline
Proficiency in Google docs and Excel required
Adobe suite, Harmony and Asset Tracker understanding a plus
How to Apply
Please email your resume, portfolio/demo reel link and brief cover letter explaining why you feel you would be a great fit: create@pipelinestudios.com
Please include position applied for in subject line of e-mail. We look forward to hearing from you!