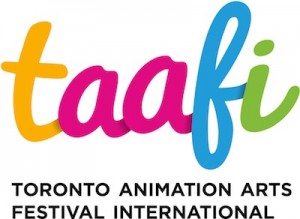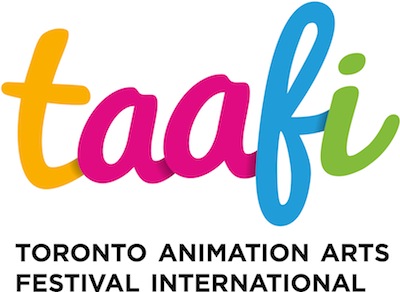 ADMINISTRATIVE ASSISTANT
TAAFI, The Toronto Animation Arts Festival International, is seeking applicants for the part-time position of Administrative Assistant. This person provides a wide range of administrative support to the organization's Board of Directors and associates.
BACKGROUND: The Toronto Animation Arts Festival International is a not-for‐profit arts organization formed in 2011 dedicated to showcasing the diverse range of animation arts content from across Canada and around the world. Focusing on the significant size of the talent pool within the Greater Toronto Area, TAAFI's main event is an annual festival that typically takes place in the Spring, showcasing the latest in animation arts through screenings, workshops, lectures and artist talks, networking and job opportunities, and new content development. TAAFI has held four successful annual festivals in Toronto with attendance of over 500 participants at each, and in addition hosts a series of activities year round, including screening events and talks with partner organizations. TAAFI's mission is to make Toronto the premiere international destination for animated arts and entertainment.
DUTIES:
Financial
Work in conjunction with the bookkeeper to maintain and track the organization's working budget; Year-to-date, year-end and reporting to the board with status updates as required. This function to include any banking related tasks (AP/AR, cheque prep, account management, expense prep and reimbursement. Cash management at events.
Prep all financials in Quickbooks for the bookkeeper's review and for regular intervals including year-end audit.
Document Management/Record Keeping
Working to update and maintain all Board level minutes, agendas and related communication.
Administration of contracts and logistics for guest speakers to the organization.
Book meeting spaces, order food/beverages, prepare communication for various meetings throughout the year. Maintain the ACTION items on the agendas and follow up with Board Members and committee members as required.
Grant and Proposal Writing – May assist with this or in working with a writer to achieve this.
General Administration:
Order various office supplies, coordinate mailings and postage, couriers and related items.
Correspondence:
As needed, keeping active conversations with various vendors and dignitaries up to date. Client management/communication to keep TAAFI brand front of mind.
EVENT COORDINATION AND PLANNING
TAAFI holds various events throughout each year. The schedule and the nature of each specific event changes from year to year. Some examples of events are: 1) Job Fair for industry and job seekers 2) Pub Night with Guest Speaker 3) Festival/ Trade Show.
The administrator is tasked with helping to coordinate a range of functions related to each event. Depending on the timing and nature of the event longer hours are expected leading up to and during these events. Some events will enlist various stakeholders, vendors and volunteers to assist with duties. The administrator is often a key point of contact before, during and after the event.
HOURS OF WORK
This is a part time position for 2017. The hours are flexible and targeted to be between 8-15 hours per week. Some meetings and events are set in stone and will not be flexible around those events.
Should additional hours be required for events during 2017 these will be discussed and arranged with Board or Directors' approval.
Typically there are 1-2 Board Meetings per month held in the evenings that require the administrator's presence. These are mandatory and generally occur on a Wednesday evening from 6pm to 9pm. The administrator will need to prepare notes and take notes during these meetings..
LOCATION
There are some hours each month that will need to be done on-site in downtown Toronto at TAAFI office locations. The majority of work will be done from home.
REQUIRED:
Strong communication skills, excellent command of the written and spoken word, high degree of English proficiency.
Experience handling petty cash, balancing a ledger and basic money management.
Bondable
Police and Credit Check
Your own laptop and wifi with basic MS suite programs
Detail and administrative orientation.
NICE TO HAVE:
Access to a vehicle
Previous festival or event management experience
TO APPLY:
Please send a resume, cover letter and expectations of your targeted hourly rate for this role to Lance@taafi.com
Thank you to everyone who submits an application. We will reach out to those that are the strongest fit for the role. Please, no phone calls, emails or agency solicitation please.
A little bit more about TAAFI
We're fun. There… We said it. We are all about the entertainment of kids and big kids who love animation. We are animators, educators, directors, pixel fabricators, scribblers and raconteurs of all stripes and sizes. If helping support, manage and making some order to these endeavors is good for your soul and naturally built into your DNA then apply. We'd love to meet you. And because we are Canadian we'll apologize for making you read all the way down to here 😉