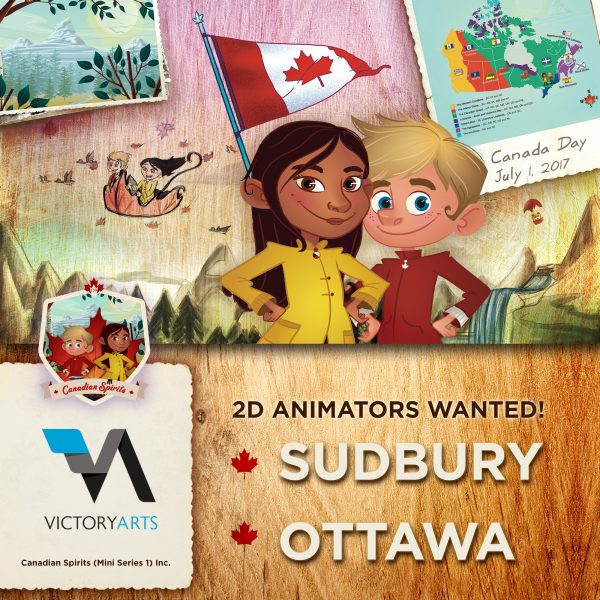 Jobby: 2D Animators, Canadian Spirits, Sudbury and Ottawa, ON
Canadian Spirits (Mini Series 1) Inc. is a Mini Series production.
THE PROJECT: Canadian Spirits ( 8 episodes X 5 mins )
The Canadian Spirits Production is currently working on a special mini series titled, "Canadian Spirits". This special mini series will celebrate Canada's 150th birthday.
This Production is looking for talented Junior and Senior 2D animators from Sudbury and Ottawa to lend their expertise on this great Canadian special.
TALENT REQUIRED: Junior and experienced 2D animators
ANIMATION PLATFORM: Toon Boom Harmony
LOCATIONS: Sudbury, Ontario and Ottawa, Ontario
PRODUCTION DATES: March 15, 2017 to June 15, 2017
RESPONSIBILITIES:
Animators will work with the Director and Production Manager to produce animation for the Canadian Spirits animated mini series.
REQUIREMENTS:
Must be a Citizen of Canada.
Work independently and collaborate within teams.
Problem solve and assist with various tasks.
CONTACT:
Please send a resume and demo reel link to: talent@victoryarts.com
We appreciate your interest in this project. We look forward to reviewing your work. Please note that we may not be able to respond to all submissions. Please do not send large files in email. Best to provide links to your work online or via file transfer links.