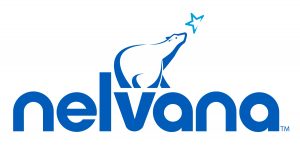 Nelvana Studio, A CORUS Entertainment Company
3D Lighting Technical Director – Contract Position
Toronto, Ontario
Nelvana Studio has an exciting opportunity for a 3D Lighting Technical Director in our Toronto office. Reporting directly to the Art Director and Technical Supervisor, the successful candidate will be responsible for creating high quality Light rigs required for series production.
Responsibilities:
Provide and ensure there is consistency in lighting, colour balance and mood between the various elements of a shot or scene while keeping within the established Art Direction.
Emphasize drama or narrative; establish and clarify location, weather, time of day, etc.
Help engineer setups or tools to enable efficient throughput of frequently generated elements.
Assist and be aware of requirements in modeling, rigging, texturing, assembly, rendering and compositing.
Communication with other departments/partner studios to facilitate the delivery of assets during production.
Positive, pro-active attitude a must.
Ability to work independently or within a team.
Qualifications:
Experience with Combustion, Fusion, and Toxik a must.
Expert technical knowledge of Maya and MEL Scripting
Expert technical skill and aesthetic judgement in order to create high level imagery that is also "Render friendly"
Strong leadership, communication, and problem solving skills.
Strong interest in Animation Industry and emerging tools/related products.
Strong sense of light and shadow demonstrated by artwork, photography, theatre, film or CG work.
Understanding of the principles of cinematography including depth of field, density, use of filters.
Working knowledge of 2D Paint software and various industry-standard rendering programs, such as Renderman, Mental Ray
Ability to do UV mapping.
Interested applicants are invited to send a Demo Reel and Resume by May 29, 2017 to:
Judy Leung, Senior Manager, Studio Operations
Email Address: nelvana.studio@corusent.com
*Please include 3D Lighting Technical Director in the subject line on your cover letter.
*No phone calls please. Only those selected for an interview will be contacted.
Corus is committed to providing a fair and equitable work environment and encourages applications from qualified women, men, visible minorities, aboriginal peoples, and persons with disabilities