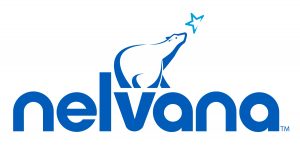 Nelvana Limited
A CORUS Entertainment Company
3D TD Compositor – Contract Position
Toronto, Ontario
Nelvana Limited has an exciting opportunity for a Technical Director specializing in Compositing in our Toronto office. Applicants should have a minimum 3 years of professional experience as a Compositor, using node-based production level compositing software. They must be proficient in Nuke, as well as multi-channel workflows and colour management processes. Candidates should have a working knowledge in scripting (Python) and be skilled in: colour correction, image noise reduction, matting, tracking and vector painting. Applicants need to have experience in 3D (Maya) lighting and rendering engines (Arnold, Renderman or V-Ray).
Responsibilities:
Provide technical solutions to artists and other TD's regarding the 3D software, and tools.
Responsible for overseeing, rendering, CG FX and compositing of episodic content.
Contribute to the look development of 3D animation productions
Create composite templates and workflows to adhere to production standards.
Communication with other departments/partner studios to facilitate the delivery of assets during production.
Positive, pro-active attitude a must
Ability to work independently or within a team.
Qualifications:
Must be technically proficient in Maya, Arnold and Nuke.
Candidates should have a working knowledge in scripting (Python).
Strong knowledge of 3D geometry formats, texture mapping options, and character setup.
Strong problem solving skills.
Strong interest in Animation Industry and emerging tools/related products
Successful completion of a visual effects diploma from a recognized institution.
Interested applicants are invited to send a Resume to:
*Please include 3D Technical Directors in the subject line of your email.
*No phone calls please. Only those selected for an interview will be contacted
Corus is committed to providing a fair and equitable work environment and encourages applications from qualified women, men, visible minorities, aboriginal peoples, and persons with disabilities