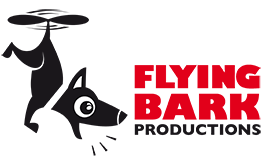 Flying Bark Productions is a prolific independent producer on the international stage  with a successful legacy of creating iconic animated children's entertainment since 1968. We operate as a full-service
production facility across feature films, television and a diverse range of digital content both short-form and longer-form. Our expertise is in producing projects from initial concept through to the red carpet première.
Flying Bark Productions is crewing up for a number of feature film and television series productions in 2018, and we are seeking Animation Line Producers to join our team in Sydney.  For the right candidate we will sponsor your business visa and get you down under! To find out more about us please visit http://www.flyingbark.com.au/about-us-2/#flying-bark
Here's a little about the role….
The Line Producer will work closely with the Producer, Director, Creative Supervisors and production team; managing the day to day running of the production, and is responsible for delivering their project on schedule and within budget.
Key Responsibilities:
– Managing the day to day operations of the entire production crew according to the production schedule and budget;
– Independently determining staffing needs, booking studios, accurately forecasting production requirements and organizing workflow with external service/animation providers;
-Liaising with co-production partners on a day to day basis, to monitor and supervise work flow of the production elements being produced by the partners;
-Ensuring that all production engagement contracts and service agreements are drafted and executed in accordance with company policies;
– Recording and managing all expenditure on the project, submitting weekly cost reports for review and approval;
-Ensuring all copyright clearances provided by the Legal and Business Affairs department for all creative elements are completed;
– Ensuring that all approvals for each stage of production are undertaken and recorded, paying particular attention to key stakeholders;
-Taking on production responsibilities when needed, such as, but not limited to department scheduling, taking meeting notes and managing the daily tasks for the Director;
The ideal candidate will have:
– 5+ years in a producing or production management role for animated television series, feature film or equivalent;
– Degree or Diploma qualified (essential for the business visa)
– Experience with all parts of the animation production pipeline, from story department to final delivery;
– Superior personnel management and team building skills, particularly the ability to diffuse conflict, provide solutions, and cultivate a fun and productive working environment;
-Expert organisational and multi-tasking skills;
– Ability to handle sensitive and confidential material;
-Excellent communication and interpersonal skills;
– Ability to work well in a high-pressured production environment.
Please send in applications via our website at www.flyingbark.com.au/joinus!