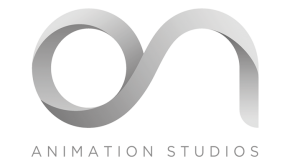 About Us: Since 2013, ON Animation Studio has produced, developed and created the pipeline and tools used on the films "The Little Prince" (winner of the 2016 César for Best Animated Film) and "Mune" in Montreal. In 2016, we embarked on yet another adventure – operating as a full-fledged independent CG studio in the heart of downtown Montreal, with the commission of a brand new 25.000 sq ft facility!
ON Animation Studio is now taking a journey into the land of creativity and infinite possibilities…into the Playmobil Universe!  Lino diSalvo (Frozen, Tangled) is directing our next exciting CG feature film adventure.
Our goal is to nurture our talents through our projects and our studio environment.  If you're a team player with a passion for the quality of your work (and having fun while doing it!) then we definitely want to hear from you.
Your mission
Create rigs for 3D character, prop and vehicle models in the Playmobil toyland using Maya;
Work under the guidance of the Rigging Supervisor and the Character Supervisor, as well as follow the modifications that they request;
Work with the Animation team in order to create rigs that are quick and efficient;
Maintain quotas as assigned by the production team;
Work within the established pipeline.
Your qualifications
Minimum 1-2 years experience in character, prop and and/or vehicle model rigging on CG Animation productions (asset);
Good knowledge of Maya (required);
Experience with Python (asset);
Great team spirit (required 🙂 ).
Please note that Canadian citizens and Canadian permanent residents will be considered in priority. Thank you to all those who express interest in being a part of the ON Animation Studios team.  Unfortunately, due to the volume of applications we receive, we may be unable to reply to all applicants. If we feel that you may be a good match for one of our current openings, you will be contacted.
The greatest stories come from the greatest talents.  Join us at ON Animation Studio!
Applicants can apply directly via our jobs page: http://onanimationstudios.applytojob.com/