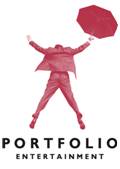 PIPELINE TECHNICAL DIRECTOR
Portfolio Entertainment is looking for a Pipeline Technical Director to support our 2D Harmony productions. The Pipeline Technical Director provides direct ongoing technical support to the production team as well as provides technical solutions, maintenance, and ongoing research and development of the pipeline. Pipeline Technical Director will report to the Head of Studio Operations, work with Department Supervisors, and liaise with IT Administration and third-party software and hardware providers to support the technical needs and develop production toolsets. Responsibilities include but not limited to solving technical issues, developing technical efficiency from asset creation through final shot composition, automating production management systems and integration, pipeline maintenance, and research and development of technical systems, software and pipeline practices.
Duties and Responsibilities
Supports the overall technical needs of the production, the pipeline and toolsets
Monitor current production practices, understanding the workflow and pain points, and contribute to

finding technical solutions and efficiencies to improve the pipeline

Develop tools to support the productions and production management systems including integration of

the pipeline with tracking and asset management systems

Monitor current productions to ensure pipeline stability, including liaising with IT staff to plan and

implement solutions in automation, system storage and backups

Develop documentation and training for the team as it relates to new tools, systems and practices
Maintain an up-to-date knowledge of trends and software used in the animation industry
Research, recommend and implement new software and version upgrades as required
Advise and contribute proactively to the setup of pipelines for new shows
Respond to production-related helpdesk requests, provide technical support to artists as well as

mentorship in technical aspects of production
Experience with Toon Boom Harmony
Solid understanding of the 2D animation production process
Experience in coding and technical script writing
Experience in pipeline development and management
Experience developing production management tools
Ability to work to work in a team environment
Ability to manage deadlines and priorities
Strong written and verbal communication skills
Interested candidates: Please forward your resume and cover letter to jobs@portfolio-ent.com referencing Pipeline TD. Qualified applicants will be contacted for interview.