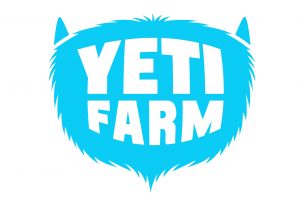 Animation Director
About Us: Yeti Farm is a full-service 2D and 3D studio covering every aspect of the animation pipeline. Located in beautiful Kelowna, BC, we partner with some of the best world-class names in the industry, and have our own line up of original shows which means a wide variety of creative opportunities for you!
About the Position: We're currently looking for an Animation Director to work collaboratively with supervisors, production and animation teams on a high-profile animated series. Managerial experience is an asset, as this position will be required to help oversee and manage a team of 2 supervisors, 2 posers, 1 FX artist and 20 animators, all working together to execute the series director's vision.
Core Responsibilities
Work with the off-site series director to synthesize the series for the production team
Specify the client's expectations and requirements and mobilize a production team to realize the vision
Aid in organizing and distributing footage to the team
Take part in daily meetings with supervisors to ensure the production's progress and quality are met
Motivate and inspire the production team throughout the series
Requirements
Well-versed knowledge of Toonboom Harmony
Strong communication skills
Positive leader and team oriented and minded
Excellent critical thinker and exceptionally detail oriented and strong quality control
3 to 5 years in a similar role
Must be a Canadian citizen or a permanent resident, or have a valid Work Permit allowing you to work in-house at our studio.
Qualified applicants are encouraged to submit their resume and portfolio link to jobs@yetifarmcreative.com