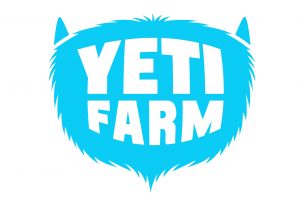 Builds/Rigging Supervisor (2D Harmony)

About Us: Yeti Farm is a full-service 2D and 3D studio covering every aspect of the animation pipeline. Located in beautiful Kelowna, BC, we partner with some of the best world-class names in the industry, and have our own line up of original shows which means a wide variety of creative opportunities for you!
About the Position
We're currently looking for a Builds/Rigging Supervisor to join our team! Reporting to the Animation Director, you'll be responsible for overseeing a small team building all character and prop assets in Harmony for a brand new high-profile animated series. Must be a Canadian citizen or a permanent resident, or have a valid Work Permit allowing you to work in-house at our studio.
Core Responsibilities
Oversee and manage a team of 4 Builder/Riggers
Work to create characters and prop builds in Harmony
Ensure character builds and props are on style and on model
Ability to work efficiently and capable of meeting tight deadlines
Work collaboratively with other departments and spot, report, communicate creative and technical knowledge and solutions with others
Skills Needed
Advanced knowledge of Harmony
Strong organizational skills and ability to take direction and follow production protocols
Attention to detail and strong problem-solving skills
Strong professional and positive communication skills and the ability to take creative criticism
Qualified applicants are encouraged to submit their resume and portfolio link to jobs@yetifarmcreative.com