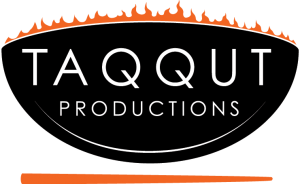 Job: Harmony Animator
Taqqut is a small collaborative studio that is growing. We are starting production on our second TV series, an Inuit-language preschool show, and we're looking for great animators. Our company is based out of Iqaluit, Nunavut and Toronto, Ontario, but the animation position is located in Toronto. We have a down-to-earth atmosphere and we're a great place for animators who want a creative work environment and the opportunity to try new things.
What You'll Do:
Animators work directly with the director to animate each episode. We work hard to keep the schedule manageable. We work as small team to produce every episode. There are many opportunities to try different parts of production.
Flexible hours, part time and remote positions are negotiable.
What We Need:
Harmony animation in your demo reel
Must be a Canadian citizen or permanent Resident, and Ontario Resident
We look for self starters, artists good at managing their own time
To apply: luke@taqqut.com
Taqqut Productions Inc. is a Nunavut production company based in Iqaluit, Nunavut, and Toronto, Ontario. Our films have screened at festivals in eighteen countries and have won over twenty international awards. Taqqut is a leader in Northern and youth productions. We aim to preserve the storytelling culture of Inuit and the North.
Duration: From February 2018 – December 2018
Please note: we will only be contacting applicants who are residents of the province of Ontario. Thank you!