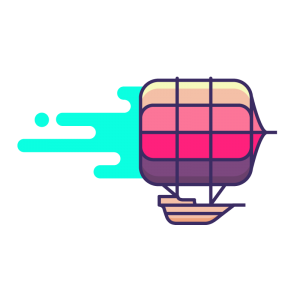 Welcome to SquareShip; a motion graphics startup based out of Toronto's Kensington Market. We've done work for a lot of great clients, and now we're moving into developing our own IP.
We are looking for a full-time 2D animator for a new YouTube channel of videos on general interest subjects like science/tech/history and such, produced through a grant from the OMDC. The channel will be similar to something like IN A NUTSHELL. We currently have a number of completed scripts, including ones on the Domestication of Cats/Dogs, Special/General Relativity, Biomimicry, and E=MC2, with many more planned on Space Colonization, Evolution, Dinosaurs, Artificial Intelligence, and the like.
We're looking for someone to oversee the process from storyboards through to animation. Nate, our creative director, would provide script and audio guide track, and handle final composites in AE. You would work with our illustrator to design the visuals and assets for our scripts, planning out efficient and effective ways to tell the story.
Below is a sample of the animation we've been working on.
SAMPLE VIDEO:

DAILY TASKS:
Sketching out rough storyboards for the scripts.
Assembling animatics.
Helping inform illustrator designs.
Rigging characters for animation.
Animation keys and breakdowns.
Some in-betweens.
Exporting SWFs for compositing in AE.
Open to recent grads or those in the industry that want to be part of something new. Salary commensurate with experience. Please send links or samples of your work to nate@squareship.com
Website is still a work in progress. To see more of our work, check out our YouTube Channel.