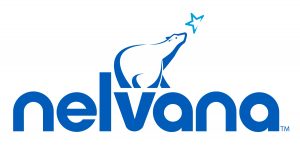 Nelvana Studio has an exciting opportunity for a Production Coordinator in our Toronto office. Reporting to the Producers, the successful candidate will be responsible for providing administrative assistance to the Producer of an animated series:
Animation Production Coordinator
Division: NELVANA Studio Production
Work Status: Contract Position
Location: Toronto
About the Role:
Ensure coordination of all materials related to animation production workflow, at each stage of the production
At each stage of the production, ensure coordination materials related to production workflow, which includes but is not limited to: Script coordination and preparation of fine cut scripts, design coordination, art direction coordination, casting and voice record preparation, entering and checking status on reshoots
Log all production activities by tracking all information and documents distributed, and ensure prompt distribution of production correspondence to internal and external clients/personnel (FedEx, fax, etc)
Act as a liaison for all activities relating to assigned production(s)
Scene planning and Nelnet Database maintenance as needed
Provide administrative support to the producer, and the production in general
Create and/or maintain various production schedules as directed by Producer
Maintain distribution and contact lists
What We Need From You:
A minimum of 1 years Animation Series production coordinating experience
Strong verbal communication skills, and solid interpersonal skills
Excellent organizational skills with attention to detail
Strong computer knowledge; knowledge of Microsoft Word and Excel essential
Ability to organize, prioritize and follow through in a multi-tasking environment
Strong understanding of production process
How to Apply
Corus is committed to providing a fair and equitable work environment and encourages applications from qualified women, men, visible minorities, aboriginal peoples and persons with disabilities. Corus is also committed to providing accommodations throughout the interview and employment process. If you require an accommodation we will work with you to meet your needs.
Interested applicants are invited to submit a resume by 5:00 pm on April 06, 2017 to: Judy Leung, Manager, Studio Operations, nelvana.studio@corusent.com.
*Please include Production Coordinator in the subject line of your email
*No phone calls please. Only those selected for an interview will be contacted.
Internal candidates must meet eligibility requirements before they can apply for an internal position at Corus, which includes being in their current role for at least 12 months. They must also indicate they are internal in the subject line. Please refer to the Recruitment Policy for more information.