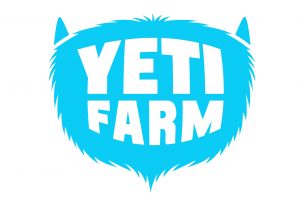 2D Animators, Flash +/or Harmony
About Us
Yeti Farm is a full-service 2D and 3D studio covering every aspect of the animation pipeline. Located in beautiful Kelowna, BC, we partner with some of the best world-class names in the industry, and have our own line up of original shows which means a wide variety of creative opportunities for you!
About the Position
We're currently looking for ambitious and creative Flash and Harmony Animators to join our team! Reporting to the Animation Supervisor, you'll be responsible for animating on a brand new high-profile animated series.
Who you are
A skilled animator. We're looking for trained animators with a well-versed knowledge of Adobe Flash and/or ToonBoom Harmony. Experience preferable. Must provide an online demo reel demonstrating your expertise in Harmony.
Collaborative. Must possess the ability to take direction and feedback from Director(s).
Communicative. Demonstrate effective communication skills in a fast-paced, changing environment.
Core Responsibilities
Work under the direction of the Animation Supervisor, ensuring work is completed and delivered on schedule.
Demonstrate strong character posing, animation timing, weight, lip-sync and sequential continuity.
Complete quotas (varies by show).
Create high quality animations for a high-profile animated series.
*Please note that you must be a Canadian citizen or permanent resident, or have a valid work permit, with the ability to relocate and work in-house in Kelowna, BC.
Qualified applicants are encouraged to submit their resume and portfolio link to jobs@yetifarmcreative.com