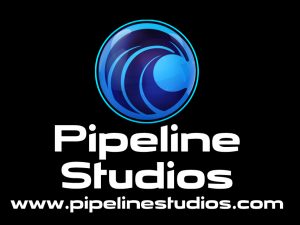 Pipeline Studios is an industry leader and creates some of the most innovative projects currently on the market, delivering over 2000 minutes of high quality content per year; credited to our solid reputation in the global industry. Pipeline's world class creative and technical talent join us from studios such as Pixar, ILM, WB and Disney to name a few.
Pipeline has produced some of the most exciting CG, 2D, paper-motion and custom hybrid digital productions coming out of Canada in the last several years. Along with developing our own IP for global distribution, our clients include Netflix, NBC/Universal, Disney XD, Discovery, Nickelodeon and Nelvana.
The iconic Pipeline is considered a specialty wave meant only for the most skilled. It's epic and totally perfect! Only world-class surfers find it and ride it!
Come surf with the best, at Pipeline Studios!
SENIOR 2D ANIMATOR
Responsibilities
Create quality animation for a high profile animated series
Provide dynamic and cinematic posing in preparation to animate
Ensure timely animation deliveries within the scheduled due dates
Provide consistent quality and style within the animation guidelines for the series
Provide revised animation and posing when required
Qualifications
4+ years' experience working on an animated series
Excellent knowledge of Toon Boom Harmony, Photoshop etc.
Excellent artistic, technical and creative skills
Great sense of timing and spacing for animation
Ability to organize, prioritize and follow through in a fast-paced environment
Maintain a positive and professional attitude, with the ability to work within tight deadlines
Degree/Diploma from a recognized animation, art or film school desired
Be proactive and solution-orientated – a team player!
Please send your portfolio/reel and resume at create@pipelinestudios.com to apply for the position and join the excitement! We look forward to hearing from you!