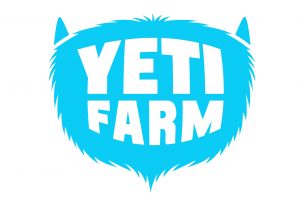 Supervising Animator (2D), Flash +/or Harmony
Reporting to the Assistant Series Director, the Supervising Animator defines the direction of the Animation department to achieve the Director and Creative Director's vision. They supervise, assist, and motivate animators to ensure that their work is completed at the highest quality and on schedule to reflect the Director's vision.
General Duties and Responsibilities:
Maintains and represents the Director's vision for the series, while advocating Animators' artistic interpretation;
Functions as Director's "right hand" in Animation by upholding animation quality throughout the series;
Animates shots;
Holds the Long-term Animation view over the show and provides overall perspective to the show including story understanding;
Acts as the Animation department representative in meetings with other team leads;
Provides Leadership and fosters communication, including working with and communicating show & department needs to management and other teams;
Responsible for the model of development from the animation's perspective and proactively anticipates the needs of the team;
Partners with Management to:
Cast shots to animators;
Coach and motivate animators, help set them up for success;
Write & deliver personnel reviews;
Be familiar with Animator's past work;
Work with Management to:
Develop schedules and identify deliverables;
Provide support/motivation enabling animators to deliver a successful series.
Must have 5 years' experience animating either at Feature Film, Direct to Video, or Series quality animation. Must have experience managing a team. Must also have experience modeling, and some rigging knowledge an asset.
*Please note that you must be a Canadian citizen or permanent resident, or have a valid work permit, with the ability to relocate and work in-house in Kelowna, BC.
Qualified applicants are encouraged to submit their resume and portfolio link to jobs@yetifarmcreative.com