jobby: Animation and Visual Arts Instructor, Red Deer College, Red Deer AB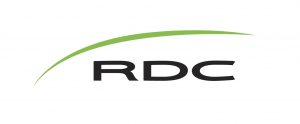 Apply here: https://employment.rdc.ab.ca/postings/1397
Animation and Visual Effects Instructor (Character Animation)
Red Deer College (RDC) has been offering diverse programs and opportunities for learners since it was founded in 1964. In 2018, RDC was given approval by the Government of Alberta to become a recognized university. Looking to this exciting future, RDC is seeking highly qualified, committed faculty and staff to be part of the team of employees who will make this university vision a reality. RDC's transition to a university will impact learners for generations to come, and it will provide amazing career opportunities for employees.
Through the multi-year transition process, the College will become a comprehensive regional teaching university. RDC will grant its own degrees that make sense for industry and regional needs, in addition to offering its current mix of trades, certificates, diplomas, graduate certificates, applied degrees and collaborative degrees. Across this diverse program mix, RDC will continue to provide students with applied learning and research opportunities.
Faculty members have the opportunity to focus on teaching and learning, while also engaging in scholarly activity related to their area of expertise.
The School of Creative Arts is seeking a full-time (9.5 month) Sessional Character Animation Instructor to teach and develop curriculum in our Bachelor of Applied Arts in Animation and Visual Effect program.
The character animation specialist will facilitate students' ability to employ principles of storytelling into the animated performance of their digital characters. This instructor will emphasize the importance of story, beginning with foundational courses through to advanced courses and the applied work-study year. The instructor will guide students in the development of the necessary skills to make audiences emotionally invested in the performance of an animated character, and empathetic towards the character itself.
The character animation specialist will teach basic animation fundamentals such as
* the 12 principles of animation
* introductory awareness of acting
* awareness of real world physics
* timing
* creating strong key poses
* exaggerated motions
* additional fundamental principles as required by the course curriculum
In addition to assigned teaching responsibilities, the character animation specialist will work with colleagues to pursue detailed course development for subsequent years of the program. This will include feedback and recommendations on the character animation course material developed to date. This faculty member will also play a role in the overall year-by-year implementation of the program and will participate on hiring committees for future faculty positions.
For further information contact:
Dr. Peter G. Fielding, Associate Dean
School of Creative Arts
Phone: (403) 342-3185
Email: peter.fielding@rdc.ab.ca
* Required Qualifications: Graduate degree in relevant discipline, or Animation Mentor training/significant experience as a senior level character animator
* Proficiency with Autodesk's Maya
* Proficiency with Autodesk's Motion Builder
* Animation and Visual Effects teaching experience, or relevant industry coaching/mentorship (i.e. Animation Mentor)
* Successful curriculum/training development experience in either education or industry
* Preferred Qualifications: Post-Secondary teaching experience
* Post-Secondary curriculum development experience
* Experience with Learning Management Systems, such as Blackboard Collaborate
* Record of scholarship and professional development activities aligning with RDC's mandate and the Boyer Model (See Red Deer College Scholarly Activity Guidebook)
* Secondary teaching abilities aligning with the School of Creative Arts
Salary to commensurate with education and experience.
Benefits and Compensation Information: Red Deer College offers a comprehensive benefits package including Alberta Blue Cross extended health and dental plans, and health spending account. There is a tuition waiver for RDC credit courses for you as well as your immediate family members, as well as opportunities for professional development funding. The Local Authorities Pension Plan is also offered as an option to those who have served a waiting period. There is paid time off due to College closures between Christmas and New Year statutory holidays. This position also offers an additional 8% of the regular salary in lieu of vacation.
Competition Number: 2018-F-054
Faculty Employment Type Sessional
Number of Vacancies 1
Desired Start Date: 08/15/2018
Position End Date (if term-certain): 05/31/2019
Open Date: 05/08/2018
Open Until Filled: Yes
* Special Instructions to Applicants: This position will remain open until filled, however the first review of applications will begin on June 4, 2018.
* Include a link for the demo reel in the portfolio requirement.
* As a result of RDC partnering to host the 2019 Canada Winter Games, an extended Winter Term Reading Break has been approved for the 2018/2019 academic year. Therefore, this position will have an unpaid leave of absence from February 25, 2019 to March 1, 2019.
Documents Needed To Apply (Required Documents):
Cover Letter
Curriculum Vitae
Portfolio
References Names and Contact Information
Red Deer College – Main Campus
100 College Blvd
Box 5005
Red Deer, AB T4N 5H5