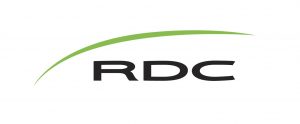 Apply here: https://employment.rdc.ab.ca/postings/1442
Animation and Visual Effects Technical Analyst
Red Deer College (RDC) has been offering diverse programs and opportunities for learners since it was founded in 1964. In 2018, RDC was given approval by the Government of Alberta to become a recognized university. Looking to this exciting future, RDC is seeking highly qualified, committed faculty and staff to be part of the team of employees who will make this university vision a reality. RDC's transition to a university will impact learners for generations to come, and it will provide amazing career opportunities for employees.
Through the multi-year transition process, the College will become a comprehensive regional teaching university. RDC will grant its own degrees that make sense for industry and regional needs, in addition to offering its current mix of trades, certificates, diplomas, graduate certificates, applied degrees and collaborative degrees. Across this diverse program mix, RDC will continue to provide students with applied learning and research opportunities.
The Technical Analyst is responsible for building, configuring, and support of workstation and server systems for the Animation and Visual Effects (AVFX) program. They are responsible to provide technical coordination and guidance to AVFX students using technology in classrooms and labs. The resolution of technical issues while under pressure and time constraints and documenting them in the ticketing system as well as being responsible for entering solutions and fixes into the knowledge base. The Technical Analyst is also responsible for technical support including installing and configuring personal computers and peripherals, providing desk side support to AVFX and other users as required. Server administration of a rendering farm will also comprise part of the required work. The Technical Analyst will work with ITS purchasing to coordinate the purchasing of technology required for the AVFX program.
Responsibilities of the Animation and Visual Effects Technical Analyst include:
Provide technical support for AVFX program students, faculty, ITS clients and staff
* Act as the first point of contact on all incident and service requests received by phone, in person or electronically
* Support AVFX class activities including practical work and ensure proper support for student learning
* Helping AVFX students understand how to use software and pieces of technical equipment safely and effectively
* Identify, diagnose, analyze, troubleshoot and resolve all technical hardware and software issues
* Research and respond to technical questions using available resources such as the knowledge base, manuals, articles and online resources
* Provide one-on-one support by taking responsibility for and resolving the user's immediate issue
* Provides guidance and training to staff in resolving incidents and queries
* Log all support interactions into the ticketing system
* Identify and escalate situations requiring immediate attention
* Develop and maintain technical knowledge with the hardware platforms and software applications in the AVFX program and supported by ITS
Technical Services
* Primarily in the AVFX program install, configure, make operational and deploy Workstations, Render Farm Servers, printers, hardware devices and audio visual equipment
* Assists in the planning and installation of peripheral equipment
* Analyze, design, develop, test, and implement workstation set up and operating environment
* Creates, deploys, and maintains specialized/customized computer images
* Installs and maintains specialized workstation and server software and hardware including a render farm
* Install software onto students/staff laptops to work with the network
* Assist users to use animation and visual effects applications and software packages and their features
* Help in the receiving process of IT equipment
Administrative Functions to Lab Coordination
* Coordinate warranty replacement of all hardware
* Provide, review and contribute to the IT knowledge base
* Coordinate the purchasing and allocation of technology and software for the AVFX program
* Offer input on ways to improve the quality of the service provided by ITS
* Keep tickets up to date and correspond with end users on the status of their requests
Required Qualifications
* Two (2) years of post-secondary training in Computer Systems Technology, or equivalent with three to five years related experience
* At least 3 years experience working in computer support role
* At least 2 years experience with 2D and 3D animation software and hardware (including Maya and Motion Builder)
* Render Farm configuration and maintenance experience
* Wacom/Dell input devices for animation purposes experience
* Ability to work independently and a part of a team
* Ability to think critically, pay attention to detail and to maintain accuracy
* Effective oral and written communication with the ability to explain complex processes and software
* Troubleshooting and problem-solving skills
Preferred Qualifications
* Four (4) year undergraduate degree, or three (3) year undergraduate degree plus one full additional year of University in a related program representing four years of study or equivalent in a relevant discipline
* Relevant technical certifications
Salary $65,293 annually
Benefits and Compensation Information: Red Deer College offers a comprehensive benefits package including extended health and dental care through Blue Cross, access to a health spending account, pension plan, generous vacation allotments, credit tuition waivers and opportunities for professional development funding. Additional time off due to College closures between Christmas and New Year statutory holidays.
*Eligibility to access the above mentioned benefits dependent upon the AUPE Collective Agreement and related RDC policies.
Competition Number: 2018-A-036
Employment Type: Permanent Full-Time
Number of Vacancies: 1
Desired Start Date 06/18/2018
Open Date 05/29/2018
Open Until Filled Yes
Special Instructions to Applicants: This position will remain open until filled, however the first review of applications will begin on June 4, 2018.
Documents Needed To Apply
Required Documents
Cover Letter
Resume
References Names and Contact Information
Red Deer College – Main Campus
100 College Blvd
Box 5005
Red Deer, AB T4N 5H5