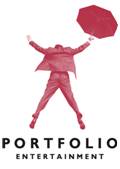 LINE PRODUCER/PRODUCTION MANAGER – ANIMATION
Portfolio Entertainment is crewing up for some fantastic projects for 2018. We are looking for an experienced, enthusiastic Line Producer/ PM to manage animated projects, animation tests and demos. Duties include managing designated projects from pre-production through post production to final delivery, including human resources, workflow process, production progress and tracking and budget management so that the projects are completed on budget and schedule, while maintaining established quality standards. Production Manager reports to VP, Production and liaises with Head of Studio Operations, Producers, Directors and Departmental Leads. Line Producer/PM will oversee the Production Coordinator and any Production Assistants and Interns assigned to the production.
MAJOR AREAS OF RESPONSIBILITY
Organize and manage production departments including Script, Casting and Voice Records, Concept Design, Storyboarding and Leica assembly, Rigging, Layouts, Backgrounds, Scene Assembly, Animation and Compositing, Offline Editing, Video and Audio Post Production to final delivery as required
Ensure work is assigned and completed within each department and ensure smooth workflow between departments
-Collaborate with Head of Studio Operations regarding workflow process and human resource allocation and management
Maintain strong presence on the production floor with regular, direct communication with personnel
Maintain strong inter-departmental communication
Manage Director's schedule for review and approvals at each production stage
Track production progress and prepare weekly production reports
Assist with training of new production personnel as required
Assist with scheduling, budgeting and resource planning for new project quotes as required
Troubleshoot and flag any areas of concern and assist with finding solutions to production issues
Other projects and tasks as required ensuring a smooth and efficient workflow and strong communication through the production process.
Essential Qualifications:
3+ years experience in animation series production
Computer proficient in Microsoft OS, Excel, and Production Management systems and software
Strong knowledge of 2D Digital pipeline – Harmony experience an asset
Ability to organize, prioritize and follow through in a fast-paced environment.
Engage and support artists ensuring they have tools required to complete tasks.
Be pro-active and solution-orientated
Be forward-thinking and able to troubleshoot, forecast and plan appropriately to avoid production problems and delays
Great communication skills and interpersonal skills.
Excellent organizational skills with attention to detail.
Maintain a positive, upbeat and professional attitude, and contribute to the collaborative, respectful and constructive culture of our studio
To apply:
Please send your resume to jobs@portfolio-ent.com and reference: LINE PRODUCER/PM in the subject of your submission. Only selected, qualified applicants will be contacted for personal interview.