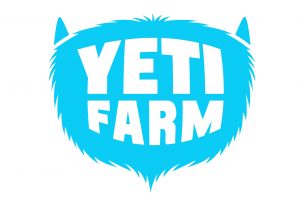 YETI FARM CREATIVE IS HIRING!!!
ABOUT US: Yeti Farm is a full-service 2D and 3D studio covering every aspect of the animation pipeline. Located in the centre of the Okanagan in beautiful Kelowna, BC, we partner with some of the best world-class names in the industry, and have our own line up of original shows, which means a wide variety of creative opportunities for you!
CURRENT OPENINGS
We are currently looking to fill ALL POSITIONS from animation to post-production for upcoming productions in both Flash and Harmony. Take a look at our current openings below and apply to become a part of the Yeti Family! Production is set to start November / December 2018.
HARMONY
Animation Supervisor
Animation Leads
Animators
Retake Animators
Builders/Riggers
FX Artists
Posers
Light/Comp Supervisors
Comp Artist
Library Manager
FLASH
Animation Supervisor
Animators
Retake Animators
FX Artists
BG Layout
Builds
Setup Artist
PRODUCTION
Production Coordinators
Editors (animation experience preferred)
QUALIFIED APPLICANTS ARE ENCOURAGED TO SUBMIT THEIR RESUME AND PORTFOLIO TO jobs@yetifarmcreative.com
*Please note you MUST be a Canadian Citizen or Permanent Resident with the ability to relocate and work in-house in Kelowna, BC to qualify.