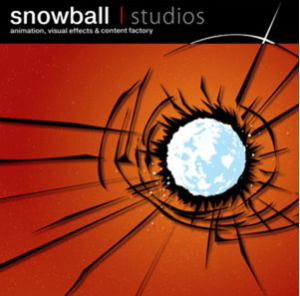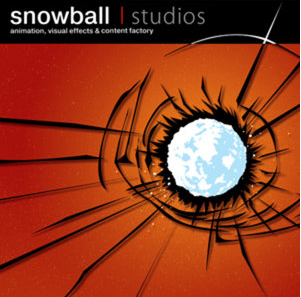 CG SUPERVISOR
Snowball Studios is looking to fill an integral role within our top tier talent pool for an upcoming big brand TV show. The CG Supervisor will work with Project and Studio Leadership to determine and manage the technical approach(s) needed to achieve the creative and quality goals of the show within the project budget, schedule, and resources, along with setting up the varying teams and personnel with the proper structural foundations to succeed.
DESCRIPTION
Work closely with Directors, Producers, TD's and artists to establish a functional and efficient pipeline and guidelines for each department to achieve success.
Provide clear direction to all CG departments, setting clear objectives and monitoring the process, progress and results.
Clearly brief developers on R&D and pipeline requirements.
Determine, modify and maintain the most effective and efficient technical approach and workflow possible.
Lead the Technical Directors (TDs) in solving day-to-day issues, and pro-actively eliminate potential problems in pipeline tools before they impact the production.
Assist and supervise the artist in achieving all technical aspects of production including assets dev, rigging,

animation, lighting, and FX.

Keep up on current technology trends and tools (hardware and software) that best suits the production and

Snowball in the development of a stronger creative technical environment.

Design and implement the technical, artistic pipeline and workflow, and make sure the tools for the project

are up to the task.

Train the team members and review their work, ensuring high standard results.
Work with Creative Resources to define recruiting goals to achieve the appropriate balance of qualified artists.

REQUIREMENTS
5 years of work experience as a supervisor in animation with the ability to ensure artists work is of a high standard both artistically and technically.
Excellent organizational, communication and project management skills.
A thorough understanding of the animation process and the ability to interpret the artistic brief from the lead creative and problem solve to achieve desired results.
Good technical understanding of CG pipelines and the ability to specify efficient workflows and identify

additional tools required.

Excellent working knowledge of Arnold is an asset.
Excellent Maya skills including a good understanding of modelling, texturing, look development, lighting and colour, particles, fluids and dynamics and excellent attention to details.
Thorough understating of the various technical and creative aspect of production for CG animation.
Complete understanding of all areas of 3D (modelling, rigging, texturing, look development, environments,

creature FX, lighting and FX), as well as understanding of the 2D pipeline is essential.

Proven team leadership, strong motivational skills and willingness to share knowledge.
Previous experience with team management and task assignment is required.
Technically and creatively astute.
Ability to work under tight deadlines.
A strong Demo Reel showing artistic sensibility, and creative problem solving.
Previous experience training, mentoring and recruiting CG artists.
Must have a sense of strong team dynamics and positive morale generating style.
A degree in computer science, math or engineering would be considered an asset.
Experience working with multi-studio productions an asset.
Applicants need to be legally eligible to work in Canada.
Please send your portfolio and resume to torontojobs@snowballstudios.ca to apply for the position. Please make sure to include the position being applied for in the subject line.
We thank all applicants for their interest, however, only those selected for an interview will be contacted.
We are an equal opportunities employer and welcome applications from all suitably qualified persons regardless of their race, sex, disability, religion/belief, sexual orientation or age.