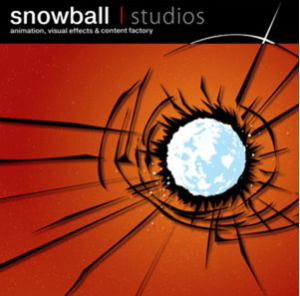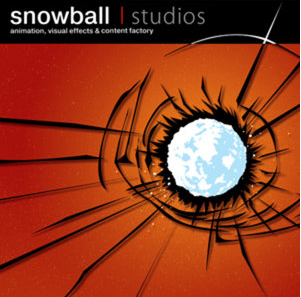 DIRECTOR
Snowball thrives on creativity. Being in the animation business, leaders with a clear and concise vision are the backbone of any production. We want to expand our collective of creatives and invite someone new into the mix. Snowball is looking for a well versed and experienced director to join our in-house team on a major studio production.
Responsibilities
Work with Production on breaking down storyboards/animatics and meeting/maintaining production assumptions.
Provide clear and creative solutions to maintaining assumptions to our clients.
Understanding and maintaining the client vision within budgetary goals.
Review all stages of production and inspire artists with objective notes that will increase quality of the show and the artist themselves.
Maintain production schedules.
Understand and navigate tracking software to grasp the overall large-scale production progress.
Must have a good mix of aesthetic sensibilities and technical experience in 2D-3D animated series production.
Understand and hire a team of individuals who all need differing and varying feedback, praise and communication to thrive.
Work closely with the tech team to make sure creative ideas are technically plausible and within budget.
Find efficiencies.
Problem solve production, technical and artistic issues with the supervising team and client.
Work closely with the client supervising staff to realize their vision.

Qualifications
3-5 years of experience as a director, animation director or storyboard supervisor.
Knowledge of 2D-3D animation techniques and pipeline.
Understanding of cinematic camera techniques.
Knowledge of computer software being used throughout the pipeline.
Well-developed drawing, animation & comedic timing and composition skills.
Proven leadership skills and the ability to manage a team effectively.
Able to handle sensitive, confidential information appropriately.
Strong communication skills; verbal, nonverbal and written.
Proficient in Microsoft office (word, excel)/Google Documents.
Professional and positive attitude.

Applicants need to be legally eligible to work in Canada.

Please send your portfolio and resume to torontojobs@snowballstudios.ca to apply for the position. Please make sure to include the position being applied for in the subject line.

We thank all applicants for their interest, however, only those selected for an interview will be contacted.

We are an equal opportunities employer and welcome applications from all suitably qualified persons regardless of their race, sex, disability, religion/belief, sexual orientation or age.