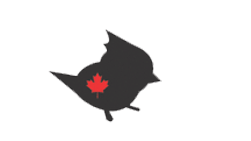 IT Help Desk Technician
GENERAL FUNCTION:
The IT Help Desk Technician's role is to ensure the streamlined operation of employee workstations, network equipment, file servers, and UPS.
ESSENTIAL JOB FUNCTIONS:
The following duties and responsibilities generally reflect the expectations of this position but are not intended to be all-inclusive.
Ensure optimal operation of end-user services, including help desk and technical support, including:
Install, maintain and troubleshoot 2D, 3D, Video and Administrative user workstations (primarily Mac OSX, Windows PCs and Linux)
Install, license, configure, update, and troubleshoot 2D, 3D and Video applications, operating systems and software (e.g., Filemaker Pro, MS Word, Excel, etc.)
Maintain and update deployable system image strategy for quick configure, install and replacement
Perform basic repairs of hardware (Macs, PCs, Cintiq's, etc.)
Ensure and maintain that all network security protocols and policies are adhered to by all staff members and visitors.
Keep current with the latest technologies
Follow IT procedure for studio and departmental asset management for IT hardware, software and equipment
Establish and maintain regular written and in-person communications with the IT Manager and studio's end users regarding pertinent IT activities
KNOWLEDGE, SKILLS AND REQUIRED ABILITIES:
To perform this job successfully, an individual must be able to perform each essential duty satisfactorily.  The requirements listed below are representative of the knowledge, skill, and/or ability required.
Familiarity with 2D and 3D design and animation applications:

Adobe Creative Cloud Suite (including After Effects, Photoshop, Animate, and Premiere)
ToonBoom Storyboard Pro
ToonBoom Harmony

Familiarity with digital video editing equipment and concepts, including:

 Mac editorial workstations
Installation and licensing of plug-ins, extensions, and software utilities
Color calibration
Utilizing NAS for editorial file sharing and workflows
Troubleshooting signal flow and connectivity issues

Familiarity with Windows Active Directory and DNS servers
Experience with file storage systems and Linux command line interface, network infrastructure and assessment of power requirements for both workstations and machine room hardware
Utilization and deployment of FileMaker Server/Advanced/Pro
Configuring and maintaining network firewalls, switches, and patch panels
Experience setting up and maintaining video conference rooms
Ability to troubleshoot and repair Apple hardware, as necessary
Familiarity with and ability to troubleshoot Mac OSX 10.10-10.13 software
Familiarity with basic networking fundamentals, imaging hard drives, and deploying VM Ware images, and ability to install plug-ins
Excellent verbal and written communication skills
Strong problem-solving skills, attention to detail and initiative
Ability to evolve with a rapidly changing environment
Leads by example – contributes to a great work environment
PHYSICAL DEMANDS: 
Physical requirements can vary, but in general the position requires the following physical activities:
Ability to lift a minimum of 10 pounds to a maximum of 50 pounds unassisted; able to perform repetitive standing, sitting, stooping, walking, stretching, reaching, lifting, and use full range of body motions.
VISA REQUIREMENTS:
Must be legally eligible to work in Canada currently – Titmouse is unable to assist candidates in obtaining Canadian work authorization.
 If you are interested and qualified for this position, please apply directly on our website: http://titmouse.net/careers/