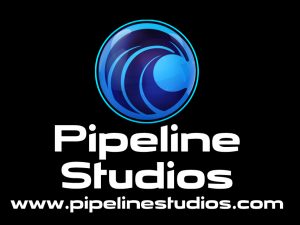 Pipeline Studios
LINE PRODUCER
Pipeline Studios is looking for skilled and passionate Line Producer to join our growing team.
As an industry leader, Pipeline creates some of the most innovative projects currently in production with a solid reputation in the global industry. Pipeline Studios has produced some of the most exciting CG, 2D and custom hybrid digital productions coming out of Canada in the last several years. Along with developing our own IP for global distribution, our current clients include NBC/ Universal, Netflix, Disney XD, Discovery, PBS and Nickelodeon.
Responsibilities:
Responsible for delivering high level animated productions on schedule and on budget
Overall management of the production schedule to meet internal and external deadlines
Constant planning and reporting to avoid production bottlenecks and other potential production problems.
Liaise with clients, ongoing communication and production updates with external and internal clients and staff.
Manage script notes to ensure they are aligned with production assumptions.
Keep communication flowing between directors, supervisors, crew, casting, post, accounting, HR and other departments
Assist with personnel planning and forecasting.
Monitoring and reporting on all production activities between our multiple studios- (i.e Studios in Colombia and Chile, Operations in Vancouver, Miami)
Be an ambassador to the company, attend industry events, festivals and conferences. Maintain pulse on industry, with an eye on innovation.
Support development team on creative initiatives.
Reports to the Supervising Producer and VP of Production.
Qualifications:
4+ years experience producing animated series.
Expertise in 2D Digital, and 3D Production processes.
Ability to organize, prioritize and follow through in a fast-paced multi task environment.
Thorough understanding of production pipeline from development to post-production.
Maintain a positive, upbeat and professional attitude- even in times of stress.
Engage and support artists – ensuring they have tools required to flourish.
Experience with International co-productions a plus.
@ Pipeline Studios:
Globally recognized family entertainment company
High-quality productions with world-class clients
Dynamic and vibrant creative studio
Comprehensive Health and Wellness Employee Benefits package
Work and grow alongside some of Canada's top creative talents in the animation industry
Thank you for your interest in Pipeline Studios.
We look forward to hearing from you!
To Apply: Please send your portfolio/reel and resume at create@pipelinestudios.com and specify: Line Producer in the subject line