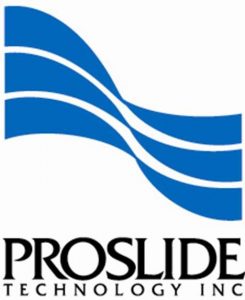 ProSlide Technology creates the most innovative water rides for the best waterparks in the world. Almost 70 percent of the waterparks in North America own our rides, including Disney, Six Flags, Great Wolf Resorts and many more. We're the fastest growing water ride company in China and have made strong inroads in the rest of Asia Pacific, Europe the Middle East and more. We've won more awards than all other water ride manufacturers combined, 100 in 30+ years.
Architectural 3D Modeller
Do you want to join a winning team and work in one of the coolest industries – waterpark and water ride design, but don't think you have the right experience? You may already have what it takes!
We are looking for someone who has a passion for 3D Modelling and wants to lead our creative 3D Vis Studio. You will be working with our Creative Master Planning team on Waterparks around the world assisting with expressing the creative content of our rides and our client's parks!
Your Challenges
Illustrative 3D modelling of Water Rides and Complete Waterparks (buildings, topography)
Dynamic Fly-through videos capturing the excitement and design intent of each ride and each park
Illustrative 3D Models using Lumion Rendering Software
Assist in the creative collaboration and development of Master Planning Packages
Develop and manage all 3D asset libraries
Review previous park projects and analytics
Develop and grow our ability to express our rides and capture the ride experiences using CGI
Assist Designers and Master Planners as required with daily 3D needs
What You Bring to the Role:
Passion for Creativity
Proven and Relevant experience developing complex 3D models and environments
Degree or Diploma in 3D/Computer Animation, Architectural Illustration, Architecture or Landscape Architecture
3-5 years' experience with 3D modelling and CGI
Experience in Lumion, Adobe Premiere and SketchUP is a must.
Experience with other 3D software is an asset
Experience with Indesign, Illustrator and Photoshop is considered an asset
Excellent communication & collaboration skills
Self-starter with lots of initiative & enthusiasm
Keen attention to detail, are well organized and can manage multiple projects simultaneously;
Problem solver with good common sense
The kind of social skills, attitude, work ethic and personality that draws people in and makes them want to work with you
We Are:
ProSlide is the global leader in water slide manufacturing and water park transformation, and provides water park design for new and expanding indoor and outdoor water parks around the world. Our rides power the best, most successful and most recognized parks in the world. If it's world-class, it's ProSlide.
We build the best rides in the world.
We power the best parks in the world.
Our customers enjoy the best experiences in the world.
If you are interested in being considered for this career opportunity, please slide your resume over to us at careers@proslide.com