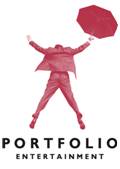 Portfolio Entertainment is looking for a dynamic HEAD OF STUDIO OPERATIONS to lead us into our next phase of growth.
Head of Studio Operations is responsible for the overall day-to-day operations of the animation studio including human resources, production facilities, and production pipeline planning and workflow implementation. Head of Studio Operations reports to the VP Production and liaises with COO and Producers to carry out strategic goals set by the company. Head of Studio Operations will carry out the role and responsibilities according to company policy, procedures and standards.
Responsibilities include:
Responsible for hiring strategy, recruitment plans and salary approvals for core talent; working with the Producers to ensure all projects have the right talent mix and leadership.
Define engagement practices and processes: Ensure all aspects of the project are
clearly defined, processes are documented, and staff trained in expectations on
the workflow.
Responsible for production pipeline management including Production Management workflow
Ensuring the tracking of progress and delivery of all projects and the various deliverable elements
Work with Producers, Line Producers and Production Managers to ensure that they are tracking to key milestones and have the appropriate resources to support the plan; troubleshoot and solve critical roadblocks.
Create and maintain monthly project status reports
Assist with production budgeting, scheduling and cost reporting
Participate in long-range planning and studio strategic goal setting.
Requirements
Minimum 3 years of experience in a 2D studio management position
Computer proficient in Microsoft OS, Excel, and Production Management systems and software
Strong knowledge of 2D Digital pipeline – Harmony experience is required
Ability to organize, prioritize and follow through in a fast-paced environment.
Engage and support artists ensuring they have tools required to complete tasks.
Be pro-active and solution-orientated
Be forward-thinking and able to troubleshoot, forecast and plan appropriately to avoid production problems and delays
Great communication skills and interpersonal skills.
Excellent organizational skills with attention to detail.
Maintain a positive, upbeat and professional attitude, and contribute to the collaborative, respectful and constructive culture of our studio
We are located in Toronto's Liberty Village area and have a collaborative, creative and entrepreneurial culture. If you are interested in being a part of our growth and success, please send your resume to: jobs@portfolio-ent.com with the Head of Studio Operations in the subject line.
We thank all applicants for their interest. Only selected, qualified applicants will be contacted for a personal interview.