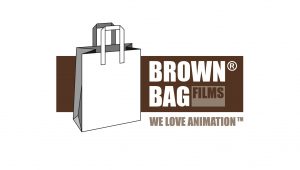 Render Wrangler
At Brown Bag Films our motto is simple: "We love animation." In fact, we love it so much we trademarked it! 'We Love AnimationTM.' We are looking for a Render Wrangler to join our team who shares our love of Animation and will bring with them a passion for creating high quality animated content. To be successful in this role you will be able to couple your 2D Animation experience with your exceptional organizational skills to ensure a smooth flow of rendered images between departments and to be the "first line of defense" in spotting errors before they move through the pipeline. Working closely with Production and the Animation and Picture Editors the Render Wrangler will help to maintain the aesthetic, creative and technical quality standards of the series.
Key Areas of responsibilities:
Manage the rendering of all shots in production
Ensure that the render process runs smoothly and is free of technical or other issues that may cause delays.
Track and document all renders provided by Animation capturing what stage of the process they are in and when edits are required
Identify, report and help to find solutions to technical rendering and compositing errors and participate in problem solving/tool building
Work closely with the Production team, Creative Team and IT to ensure the timely communication of any issues that arise and coordinate fixes/improvements
Organize and manage inter-office data transfers
Co-ordinate with Production, Animation Leads & Editor to ensure pipeline is as efficient as possible.
Ensure the render jobs are prioritized in the queue so that series deadlines are met
Monitor render farm and status on regular basis using Deadline.
Monitor rendering quality and making the required corrections when needed
Communicating with team leads and Production team on a daily basis
Attend tech passes & Animation Launches to ensure an understanding of each episode's creative needs.
Assist with small animation fixes when they arise
Other Duties as required
Knowledge of Deadline software and Toon Boom Harmony
Able to assess animation/comp & FX issues with confidence
Why work with us?
Perks! Perks! Perks! Not only is Brown Bag Films an amazing place full of artists, animators and creators from all corners of the industry, but we focus on helping staff grow and develop in their careers and make them long time team members. Along with a great work environment, we offer first-rate health + dental benefits, summer hours,
Required Experience/Professional Skills:
Demonstrated understanding of the 2D animation production pipeline
Detail oriented and highly organized; must be able to prioritize and adapt quickly in a fast-paced environment
Ability to read and interpret production schedules
Excellent verbal and written communication skills
paid Health and Wellness Days, vacation periods that multiply with tenure, and more! We may love animation, but we love our employees even more!
Applicants need to be legally eligible to work in Canada and have an Ontario Residency.
We thank all applicants for their interest, however, only those selected for an interview will be contacted.
We are an equal opportunities employer and welcome applications from all suitably qualified persons regardless of their race, sex, disability, religion/belief, sexual orientation or age. Should you require accommodation throughout the recruitment process, please let us know your requirements when contacted.
Apply at jobs@9story.com