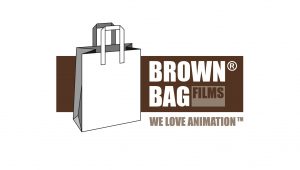 Technical Director
The technical director will be in charge of leading the development, and implementation of production pipeline for the 2D, 3D & Live Action series. From requirements, through to implementation and working with studio teams to deliver project on time while targeting the best experience and quality. Your mission will be to work as TD for the series and liaise with the Studio teams to drive productions standards to the possible limit and automate repetitive production tasks. This role reports directly to the Producer.
Requirements:
Complete and solid understanding of 2D & 3D production pipelines from script to final delivery
Strong communication skills, and ability to relate abstract technical concepts to a non-technical audiences, including clients and partners
Interact and collaborate with production staff, supervisors, team and peers in order to problem solve and share information related to the show and pipelines
Develop in-house procedures, tools, and scripts to streamline pipeline
Document and implement artist orientation to improve on boarding
Oversee the development, maintenance and testing of tools used in production
Implement training documentation for both IT department and production staff
General Helpdesk pertaining to production, as assigned
Minimum 3 years experience in a 2D &3D environment with Rigging and Animation
Expert knowledge of Shotgun, Maya, Redshift, After Effects, ToonBoom Harmony, Photoshop and Flash and scripting/automating workflow tasks
Javascript, QTScript, Python and PyQT
Familiarity with revision control system like CVS, SVN or Git
Why work with us?
Perks! Perks! Perks! Not only is Brown Bag Films an amazing place full of artists, animators and creators from all corners of the industry, but we focus on helping staff grow and develop in
their careers and make them long time team members. Along with a great work environment, we offer first-rate health + dental benefits, summer hours, paid Health and Wellness Days, vacation periods that multiply with tenure, and more! We may love animation, but we love our employees even more!
Applicants need to be legally eligible to work in Canada and have an Ontario Residency.
We thank all applicants for their interest, however, only those selected for an interview will be contacted.
We are an equal opportunities employer and welcome applications from all suitably qualified persons regardless of their race, sex, disability, religion/belief, sexual orientation or age. Should you require accommodation throughout the recruitment process, please let us know your requirements when contacted.
Apply at jobs@9story.com