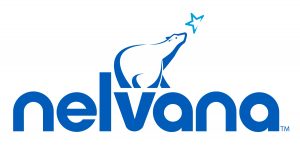 Nelvana Limited
A CORUS Entertainment Company
2D Animation Assistant Director – Contract Position
Toronto, Ontario
Nelvana Limited has an exciting opportunity for an Assistant Director in our Toronto office. Reporting directly to the Series Director, the successful candidate will be responsible to support the series Director in any production related capacity they feel appropriate. Their skill sets may vary based on individual Director needs.
RESPONSIBILITIES:
Script analysis
Storyboard analysis
Storyboard conform
Involvement in Leica stage
Design support
Calling and approving reshoots
Participation in Audio and Video post
SKILLS AND QUALIFICATIONS REQUIRED:A minimum of 5 years experience in the animation industry
Ability to tell a strong story using Storyboard Pro 5 and Animatic process
Ability to provide direction and leadership to Editors, Revision Artists, Animators and Designers
understanding of acting/staging of animation
understanding of the Animation pipeline
understanding of RE-USE allocation
Ability to support Director in Audio and Video post –productionWork with Storyboard Revision artist to provide direction and assist with the completion of the revisions
Work with the Director in the approval of Designs
Strong proficiency in Harmony, Storyboard Pro, Photoshop, Excel, and Word as well as other CG software packages as required.
High level of interpersonal and communication skills
Ability to organize, prioritize and follow through in a multi-tasking environment
A positive, friendly manner and customer service approach that will enable the successful candidate to deal with challenging situations with empathy and sincerity
How to Apply
Corus is committed to providing a fair and equitable work environment and encourages applications from qualified women, men, visible minorities, aboriginal peoples and persons with disabilities.
Interested applicants are invite to submit a resume by Feb 08, 2019 to : nelvana.studio@corusent.com
* Please include Assistant Director in the subject line of your email
* No phone calls please. Only those selected for an interview will be contact.