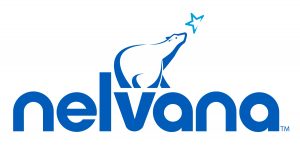 tThe Producer is responsible for managing all physical aspects of production including; budgets, schedules and day-to-day operations.  Working with the Supervising Producer they are responsible for ensuring productions deliver on time and budget meeting decided creative expectations.
Producer
Division: NELVANA Studio Production
Work Status: 12 Month Contract Position
Location: Toronto
About the Role:
Supporting creative vision and production expectations from pre- production through delivery
Managing and supporting the needs of internal and external stakeholders (i.e. rights holders, broadcasters, co-production partners, etc)
Managing production teams and working with studio operations to utilize staff, facilities and resources efficiently
Managing budgets
Managing schedule
Working with accountants to ensure cash flow and cost reports are accurate
troubleshooting, problem solving,
Negotiating with artists, writers, actors, outside service providers
Liaison with internal and external legal and business affairs
Dealing with creators, show runners, directors and other key talent to ensure creative visions are realized to highest potential within pre-established budget and schedule parameters
What We Need From You:
In depth knowledge of 2D/3D animation production including but not limited to: voice record and direction, editing, storyboarding, design, writing, editing, post-production picture and audio
Working knowledge of unions including ACTRA & WGC
Full understanding of production budgets, schedules and pipeline
Exceptionally strong written and verbal communication skills
General knowledge of Canadian content rules and regulations
General understanding of Tax Credit rules and regulations
Experience in reviewing staff and production Service Agreements
Experience and ability in managing production crews
Strong interpersonal skills with the ability to negotiate and collaborate with stakeholders
Ability to maintain confidentiality and deal effectively with sensitive information and material
A positive, friendly manner and customer service approach that will enable the successful candidate to deal with challenging situations with empathy and sincerity.
How to Apply
Corus is committed to providing a fair and equitable work environment and encourages applications from qualified women, men, visible minorities, aboriginal peoples and persons with disabilities.
Interested applicants are invited to submit a resume by Feb 08, 2019 to: nelvana.studio@corusent.com.
*Please include Producer in the subject line of your email
*No phone calls please. Only those selected for an interview will be contacted.