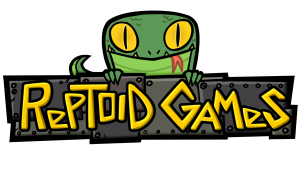 Reptoid Games is an independent game studio that makes original games and experiences, from start to finish, that are fun to look at, easy to learn and deeply engaging.
We are currently hiring a few passionate humans to work on a new Augmented Reality game that features multiple 2D animated sequences.
We are looking for a detailed oriented project manager that can coordinate a small team (5-10), and work closely with both studio leadership and the client to ensure the project is completed on time and on budget. While this is technically a game project the majority of work will be following a TV production pipeline, any experience with game development is a big asset but not required.
Contract Length
5 months, full time (in-house preferred) with potential for follow-up work. Starting ASAP!
Responsibilities
Build and maintain production schedule
Budget tracking
Managing a small team (in-house and remote) to hit deadlines
Communicate with client about expectations, deliverables and feedback
Requirements
Must have experience with project management for TV animation or a similar form of digital media production.
Must be a human being
Experience with Game or Software Development is a big plus
Must be a resident of Ontario
To apply, please fill out this short application form: Reptoid Games – Producer Application. You may also contact us directly at hello@reptoidgames.com if you have any questions.