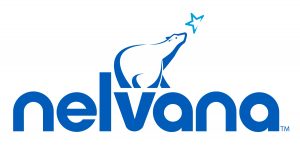 Nelvana  Studio,A Corus Entertainment Company
Storyboard Revision Artist,Toronto, Contract Position
Nelvana Studio has an exciting opportunity for a Storyboard Revision Artist in our Toronto office. Reporting to the Director(s), the successful candidate will be responsible for:
RESPONSIBILITIES:
Making amendments to and creating original storyboard panel drawings, as well as action and dialogue notes where required by Client(s) and Director(s)
Must be prepared for demanding workloads and be flexible in order to handle multiple revision tasks as they are requested by the Client(s) and/or Director(s)
SKILLS AND QUALIFICATIONS REQUIRED:
A minimum of 1 years storyboard revision experience in a production environment, television animation preferable
Strong drawing, penmanship and communication skills.
Time management ability
Editing skills
A strong sense of humour as well as acting, posing and storytelling skills.
Knowledge of Maya and Toon Boom Harmony and Storyboard Pro software would be an asset.
A positive, friendly manner and customer service approach that will enable the successful candidate to deal with challenging situations with empathy and sincerity.
How to Apply
Corus is committed to providing a fair and equitable work environment and encourages applications from qualified women, men, visible minorities, aboriginal peoples and persons with disabilities.
Interested applicants are invited to submit a resume to: nelvana.studio@corusent.com.
*Please include Storyboard Revision in the subject line on your cover letter.
*No phone calls please. Only those selected for an interview will be contacted.