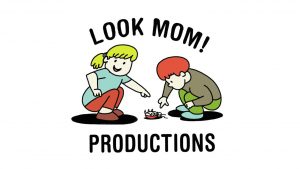 Harmony 2D Animator
Look Mom! Productions (LMP!) is hiring Harmony 2D Animators for its slate of adult animated comedies.
Responsibilities:
As an animator on our adult animated prime time comedies your main responsibility will be to bring the cast of the show to life. Our shows are very character acting oriented and animators will be expected to use provided reference materials, as well as their own acting skills to bring out the performances of our characters.
Animators will work in studio at our Toronto studio and be expected to complete approximately 30 seconds of character animation per week. You will be assigned scene quota by your supervisor and be expected to complete scenes and any revisions given while meeting deadlines.
Animators should be prepared to support, and receive support from their fellow teammates in order to meet deadlines and problem solve. LMP! Is a team driven environment which encourages collaboration between crew to create the best possible animation.
What we're looking for in a Harmony 2D Animator.
We are interested in working with all skill levels of animators. Benefiting from the experience of mid level to senior animators and fostering the talent of fresh faces to the animation scene. However the following are some specifics that will help us make a hiring decision.
Minimum 1+ years of working in-studio on an animated production. OR an impressive reel of personal and freelance work.
A superior knowledge of the Harmony animation workflow is a must.
The ability to draw assets into your scene as needed. Our digital 2D productions are not puppet style shows. A lot of redraw is needed to keep things looking dynamic.
Harmony Character animators who are able to multi-class as FX animators when needed are very valuable to us.
Harmony Character animators who also have a working knowledge of the node view and are able to take on rigging duties when needed are also very valuable to us.
LMP! Is looking for personally accountable individuals who are able to self manage their time and resources to meet deadlines and quality expectations.
Must be a resident of Ontario.
Please send Resume and Demo Reel to lmp.careers@blueantmedia.com
Subject Heading: Harmony 2D Animator
Look Mom! Productions, a Blue Ant Media company,is a Toronto-based animation studio producing compelling, creator-driven animated content for teens and adults. Launched in 2017, the studio has several series in active development and its recent hit, Gary and His Demons, premiered in the US on the Mondo Channel on VRV in 2018. Lookmomproductions.com