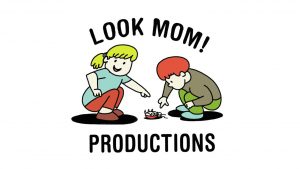 Harmony Build Artist
Look Mom Productions! (LMP!) is hiring Harmony Build Artists for its slate of adult animated comedies.
Responsibilities:
Harmony Build Artists will work alongside the rest of the animation crew in-house at our Toronto Studio.
Harmony Build Artists are tasked to take designs created by the design department and convert them into animateable rigs in Toon Boom Harmony.
Creating the builds also involves a creative element. Build artists will be required to interpret characters designs to create new poses, expressions, hands etc. when needed.
Character Build Artists will work directly with the art director and animation team leads to ensure that animators have all the materials they need to move ahead with animating scenes.
What we're looking for in a Harmony Build Artist.
Intimate knowledge of the Harmony Workspace, especially Drawing tools and the Node view.
Strong character drawing skills. With the ability to adapt to different styles of animation design.
1+ Year experience working on an animated project.
Strong communication skills, and ability to self motivate.
Ability to stick to tight deadlines.
Must be a resident of Ontario.
Please send Resume and Demo Reel to lmp.careers@blueantmedia.com
Subject Heading: Harmony Build Artist
Look Mom! Productions, a Blue Ant Media company,is a Toronto-based animation studio producing compelling, creator-driven animated content for teens and adults. Launched in 2017, the studio has several series in active development and its recent hit, Gary and His Demons, premiered in the US on the Mondo Channel on VRV in 2018. Lookmomproductions.com