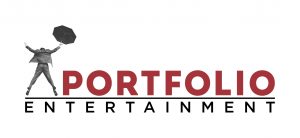 PORTFOLIO ENTERTAINMENT is a creative-driven, fast-paced children's and family media company committed to embracing change and finding new approaches to storytelling. Our in-house animation studio is innovative and teeming with talent and our international distribution division takes our content worldwide.
We are currently looking for a 2D Layout Artist to join our Studio and our new and exciting series.
MAJOR AREAS OF RESPONSIBILITY
Be primarily responsible for translating panels from storyboards to layouts that will serve as the production backgrounds
Be responsible for both layout and final camera framing and movement on the production, as well as maintaining continuity across sequences
Collaborate with the production's Director and/or Art Director, and the Layout Supervisor upon style, processes, schedule and deliveries
Clearly understand the creative requirements of a sequence
Be responsible for producing rough and clean designs
Maintain tracking systems
Work closely with Layout Supervisor to ensure all targets are met and identify any issues that may impact the schedule
Be responsible for keeping up with you own quota in order to meet deadlines
Essential Qualifications:
3+ years of experience in Harmony Builds
Experience with drawing in Adobe Photoshop on Cintiq
A strong desire to mentor a team of artists,
Previous experience in a supervisor position is an asset
Technically inclined, solution-oriented with strong problem-solving skills
Strong, expressive drawing skills
Ability to organize and manage time effectively to meet individual and team deadlines
Ability to communicate in a professional and positive manner
To apply:Please send your resume to jobs@portfolio-ent.com and reference: Layout Artist in the subject of your submission. Only selected, qualified applicants will be contacted for personal interview. Must be a Canadian citizen or a permanent resident to apply.