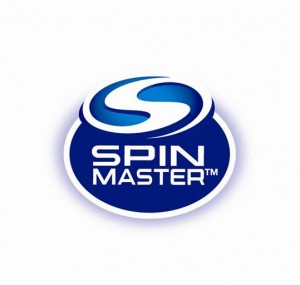 Job Title: Creative Producer
Reporting to: Senior Director, Creative Affairs, Current Series
Location: Toronto

About Spin Master
Spin Master (TSX:TOY; www.spinmaster.com) is a leading global children's entertainment company that creates, designs, manufactures, licenses and markets a diversified portfolio of innovative toys, games, products and entertainment properties. Spin Master is best known for award-winning brands including Zoomer®, Bakugan®, Meccano®, and 2017 Toys of the Year, Hatchimals®, Air Hogs® and PAW Patrol®. Since 2005, Spin Master has received 82 TIA Toy of The Year (TOTY) nominations with 21 wins across a variety of product categories, including 13 TOTY nominations for Innovative Toy of the Year, more than any of its competitors. To date, Spin Master has produced six television series, including 2007 success Bakugan Battle Brawlers and current hit PAW Patrol, which is broadcast in over 160 countries and territories globally. Spin Master employs over 1,500 people globally with offices in Canada, United States, Mexico, France, Italy, United Kingdom, Slovakia, Poland, Germany, Sweden, the Netherlands, China, Hong Kong, Japan and Australia.

Job Overview:

Spin Master has a great opportunity for a creative producer on a hit boys action series.

The Creative Producer is responsible for:
(i) overseeing and managing the creative process for the production of a project;
(ii) in collaboration with Spin Masters' brand management team,  managing the projects' brand from a content point of view; and,
(iii) managing the day-to-day creative aspects of the production of an SME project. The Creative Producer must have great creative acumen and a proven track record in storytelling and creative production. This role is also the primary creative production liaison between SME, and, the project's creative team, story editor/showrunner, toy team, and internal departments and television executive teams.The Creative Producer must have excellent communication skills with all levels of staff, independent contractors and third parties.

.Job Responsibilities:

• During pre-production of a project, working closely with a project's Line Producer, Director of Creative Affairs, VP Entertainment and Head of Production to ensure that a project's production schedule and production budget are consistent with the project's scripts and other creative requirements.
With direction, overseeing all other pre-production activities related to the creative aspects of the Project including hiring of the creative team.
• Overseeing and playing a crucial leadership role with respect to all creative elements of the production of a project including writing, casting, voice direction, design, storyboarding, leicas, animation, postproduction,etc.
Working with the SME prodution team to ensure that the project's is completed on time and within budget.
• Working with the internal Spin Master toy and marketing teams to ensure that the brand is effectively supported
Advising SME regarding potential creative talent to attach to the project.
• Attending voice records, mixes and online and offline edits as required
Other creative producer tasks as may be required by the Senior Director of Creative Affairs, Current Series and VP of Production.
Qualifications:

• In-depth understanding of the animation production process and pipelines, both 2D digital and CGI.
Minimum of 5 years experience in a producer role for animated children's television series.
• An excellent and proven acumen for children's animated storytelling.
• A strong creative thinker with the ability to think unconventionally and not be constrained by traditional ways of thinking and doing.
• Strong organizational and time management skills essential.
• Direct experience working with international partners in animation production.
• Able to work under pressure to tight deadlines in a fast-paced environment, and deadline oriented.
If you were interested in being a part of Spin Master, please send us your applications to jobs@spinmaster.com.

All Internal applications / referrals, please contact your Talent Acquisition Specialist @ Spin Master.

While applying please ensure that you highlight the source & job title in the subject line.
eg: Application for ' Job Title & SOURCE: (where you heard about this job) in the subject line.

We do appreciate all interest; however only those selected for interview will be contacted.