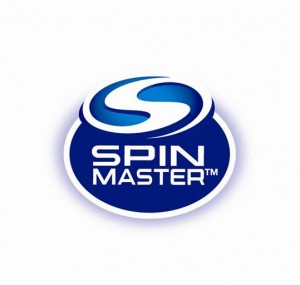 *Are you looking to further your career with an industry leading, global children's entertainment company?
At Spin Master, our unwavering commitment to open mindedness, integrity and innovation is a great part of what has made us an industry leader. How do we stay ahead of the pack? By hiring the best and brightest minds—and that's why we want you!
What's it like to work here?
Spin Master is a fast-paced, hands-on organization that provides many great opportunities for impactful decision-making; we are building a legacy and welcome individuals with a proven track record of driving results.
The Role:
The Editor's role is to provide day-to-day editorial support to Spin Master Entertainment's Development, Current Series and Brand and Franchise teams.The ideal candidate is a skilled multi-tasker with a deep understanding of leica and picture editing in the kids animated workspace. The Editor reports to the Studio Manager/Producer and does not have any direct or indirect reports.
Leica Editing
Work closely with SME's Development team to assemble and deliver leicas of various lengths.
Work with showrunners and directors to revise and maintain style and timing of leica.
Organize storyboard panels and audio for leica assembly.
Manage and track pickups.
Update sequences for edit.
Production Editing:
Work with SME teams to create studio reels and other promotional material.
Provide reels, screeners, final outputs, DVDs and OMFs to SME teams.
Assemble and deliver Quicktime, MOV and other files for presentation purposes.
Work with Distribution team to provide copies, reels and other supporting materials in a timely fashion.
Work with SME's Current Series and Brand and Franchise teams to create and deliver short form episodic material.
Oversee dailies sessions and other screenings; provide edit changes as required.
Liaise with SME's Post Production Supervisor and production staff to determine priority editiorial needs.
Liaise with outsource Post houses to provide audio and video materials.
Work with Digital Asset Managers from SME and Spin Master's Creative Content department to archive new and existing digital material.
Responsible for managing and troubleshooting editorial hardware and software.
Advise on editorial production flow and other relevant practices.
Assist with colour correction, as required.
Additional editorial tasks, as required.
Record Engineering:
Serve as record engineer at Spin Master Entertainment's internal facility.
Set up equipment and run internal record sessions (casting, scratch, pickups).
Organize and deliver Pro Tools files to internal and external teams.
What we can expect from you:
Knowledge of Pro Tools; able to provide basic record engineering services.
Basic knowledge of Avid Media Composer and Adobe Creative Suite.
Knowledge of local and international video formats, frame rates and resolutions.
Who's a good fit for this team:
Someone with strong communication skills.
An individual with strong technical skills; ability to advise and learn new software.
Ability to quickly move between tasks with changing priorities.
Ability to work independently.
Keen eye for storytelling
You should apply if you have the following:
5+ years editorial experience working on 2D and 3D animated productions.
Strong understanding of leica process and animation workflow.
Proficient in Storyboard Pro, Final Cut Pro, Premiere and related software.
What you can expect from us:
Our mission is to Make Life More Fun with a vision to push the boundaries of innovation, creativity, and fun. From top leadership to new and veteran team members alike, everyone at Spin Master embodies our Core Values:
Integrity
Open Mindset
Innovation
Partnerships
Collaboration
Driving Results
Entrepreneurship
Follow us on Instagram and Twitter @SpinCareers to stay up to date on Spin Master career opportunities.
We do appreciate all interest; however only those selected for interview will be contacted.
If you were interested in being a part of Spin Master, please send us your applications to jobs@spinmaster.com.

All Internal applications / referrals, please contact your Talent Acquisition Specialist @ Spin Master.

While applying please ensure that you highlight the source & job title in the subject line.
eg: Application for ' Job Title & SOURCE: (where you heard about this job) in the subject line.