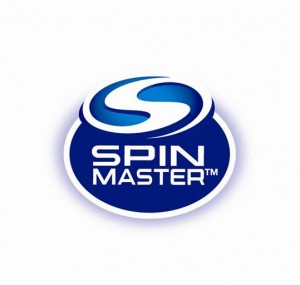 * Are you a kid at heart looking to build a career with a leading global children's entertainment company?
At Spin Master, our unwavering commitment to open mindedness, integrity and innovation is a great part of what has made us an industry leader. How do we stay ahead of the pack? By hiring the best and brightest minds—and that's why we want you!
What's it like to work here?
Spin Master is a fast-paced, hands-on organization that provides many great opportunities for impactful decision-making; though our challenging start-up atmosphere isn't for everyone, we have a proven record of opportunities for future advancement and internal transfers for our passionate and results driven team.
The Job:
The Entertainment Lawyer position is full-time in Toronto, Ontario and reports directly to Entertainment's Head of Business and Legal Affairs.
The role of the Entertainment Lawyer is critical to ensure the smooth running of Entertainment's Development, Production and Licensing/Distribution departments. The Entertainment Lawyer works directly with Entertainment's Production, Development and Licensing/Distribution Teams to ensure all business affairs issues – from agreements to insurance policies, and copyright protections and clearances – are resolved efficiently on a timely basis. The Entertainment Lawyer will not only be an exceptionally strong technical lawyer, but also be commercially aware, with demonstrable experience working in television production and/or animation an asset. The role will require the ability to work independently, as well as collaborating with Spin Master executives to resolve business affairs issues related to development agreements, pre-sales/license agreements, production agreements, exploitation agreements, and other Entertainment-related business affairs issues as they arise. The Entertainment Lawyer needs to have excellent communication skills with all levels of staff, independent contractors and outside parties, and will be expected to work closely with business and legal affairs peers and colleagues, commercial colleagues, and other stakeholders (inside and outside) including, for certainty, Canadian and international broadcasters, ACTRA, WGC, CAVCO, and service providers to the benefit of Entertainment specifically, and Spin Master in general.
Being responsible for ensuring legal compliance within Canadian Content rules and
Keeping apprised of the following funding guidelines: Canada Media Fund (CMF), Shaw Rocket Fund, Bell New Media Fund, federal and provincial tax credit
Being responsible for handling non-finance specific communications with CAVCO, the OMDC, unions and guilds regarding Entertainment's Development and Production projects, and always in partnership with Entertainment's Head of Business and Legal Affairs and Sr. Director Finance & Business
Overseeing the creation and implementation of, and maintaining, a system for tracking executed agreements, including option and other expiry dates; precedents; name, likeness and biography obligations; credit, publicity and promotion obligations; all other contractual obligations; and, tracking all of the foregoing through a contracts management database.
Drafting offers, deal memos and long-form agreements, with input from Entertainment's Development and Production Teams, including writer, creator and other talent agreements, and, working closely with the respective agents/lawyers to expedite the closing of such agreements.
Reviewing various agreements to ensure they comply with Entertainment's standards and values.
Assisting Sr. Director Finance & Business Development, Entertainment with interim financing paperwork and bank closings
Instructing script clearance houses to prepare clearance reports, and title clearance companies to prepare title reports, and advising Entertainment's Head of Business and Legal Affairs on rights clearances, title report and areas and levels of risk and exposure
Negotiating, drafting and finalizing all required releases per project
Work closely with Manager of Business Affairs in overseeing the Contracts Administrator & Rights Manager in the tracking and diarizing legal and business affairs deliverables for each project, and being responsible for ensuring that all such deliverables are delivered on a timely basis.
Reviewing credits, billing blocks and paid ads credits to ensure contractual compliance with all applicable agreements.
Other business affairs tasks as may be required by the Head of Business and Legal Affairs, Entertainment.
What we can expect from you:
Sound knowledge of the Canadian entertainment industry, including funding environment and all union and guild agreements and regulations and issues, in particular the WGC IPA, WGA, DGA, DGC, ACTRA IPA, SAG/AFTRA, related legal trends and business
Direct experience negotiating and papering production, development, writer/director/producer/talent agreements in the Canadian content children's animation
Experience working with international partners in animation, broadcasting and
Ability to multitask on several production, development and licensing/distribution issues at once and to
Able to work under pressure to tight deadlines, and deadline
Excellent communication skills, both oral and
Good negotiation techniques and an ability to handle commercial, as well as a certain level of legal, negotiations if
Who's a good fit for this team:
Qualified lawyer with a J.D. or LL.B. degree from a top tier Canadian or American university
Substantial experience (2 – 4 years) working in a film or television legal and business affairs department and/or entertainment law
What you can expect from us:
Our mission is to Make Life More Fun with a vision to push the boundaries of innovation, creativity, and fun. From top leadership to new and veteran team members alike, everyone at Spin Master embodies our Core Values:
Integrity
Open Mindset
Innovation
Partnerships
Collaboration
Driving Results
Entrepreneurship
When applying please ensure that you highlight the source & job title in the subject line.
eg: Application for ' Job Title & SOURCE: (where you heard about this job) in the subject line.
We do appreciate all interest; however only those selected for interview will be contacted.
If you were interested in being a part of Spin Master, please send us your applications to jobs@spinmaster.com.

All Internal applications / referrals, please contact your Talent Acquisition Specialist @ Spin Master.

While applying please ensure that you highlight the source & job title in the subject line.
eg: Application for ' Job Title & SOURCE: (where you heard about this job) in the subject line.